This article provides instructions for viewing balances, transaction history, and statements. It also provides parents with instructions for viewing another family member's transaction history.
Viewing Balances
Balances are shown at the top of the homescreen.
Parent account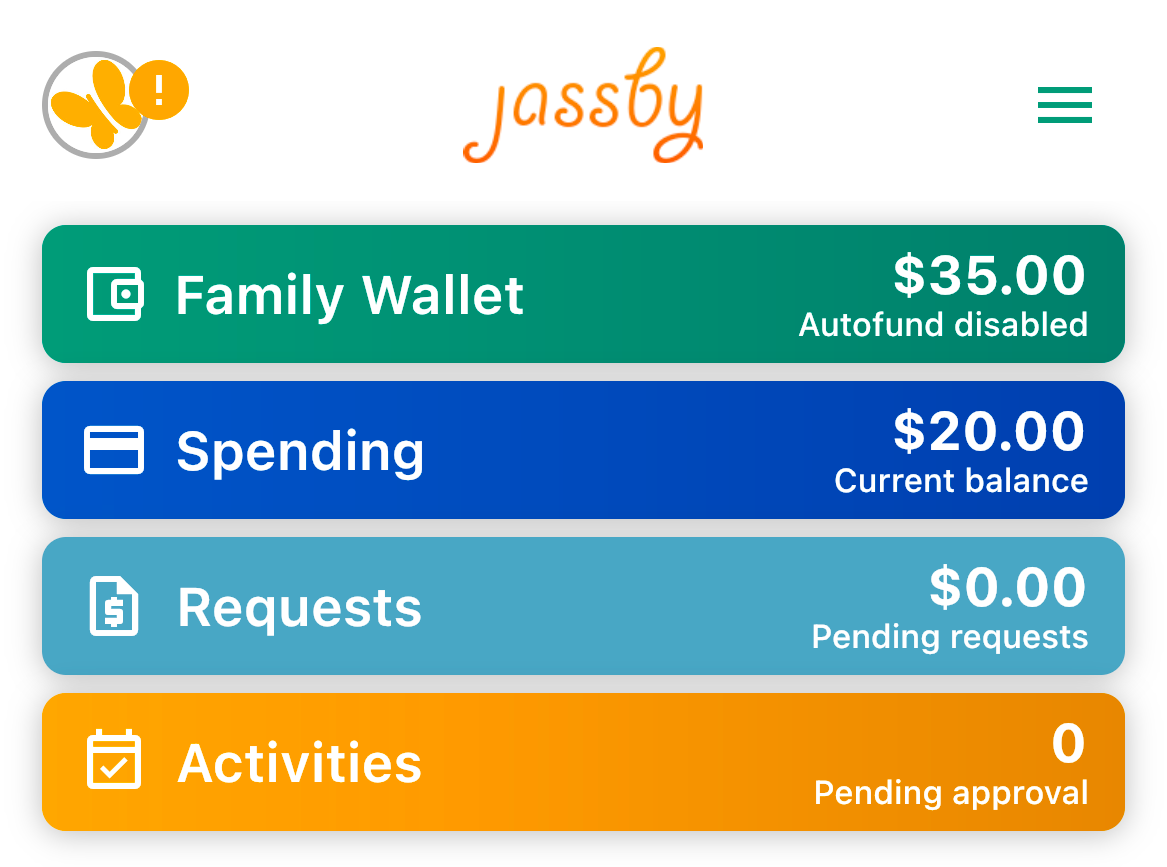 Kid or Sponsored Adult account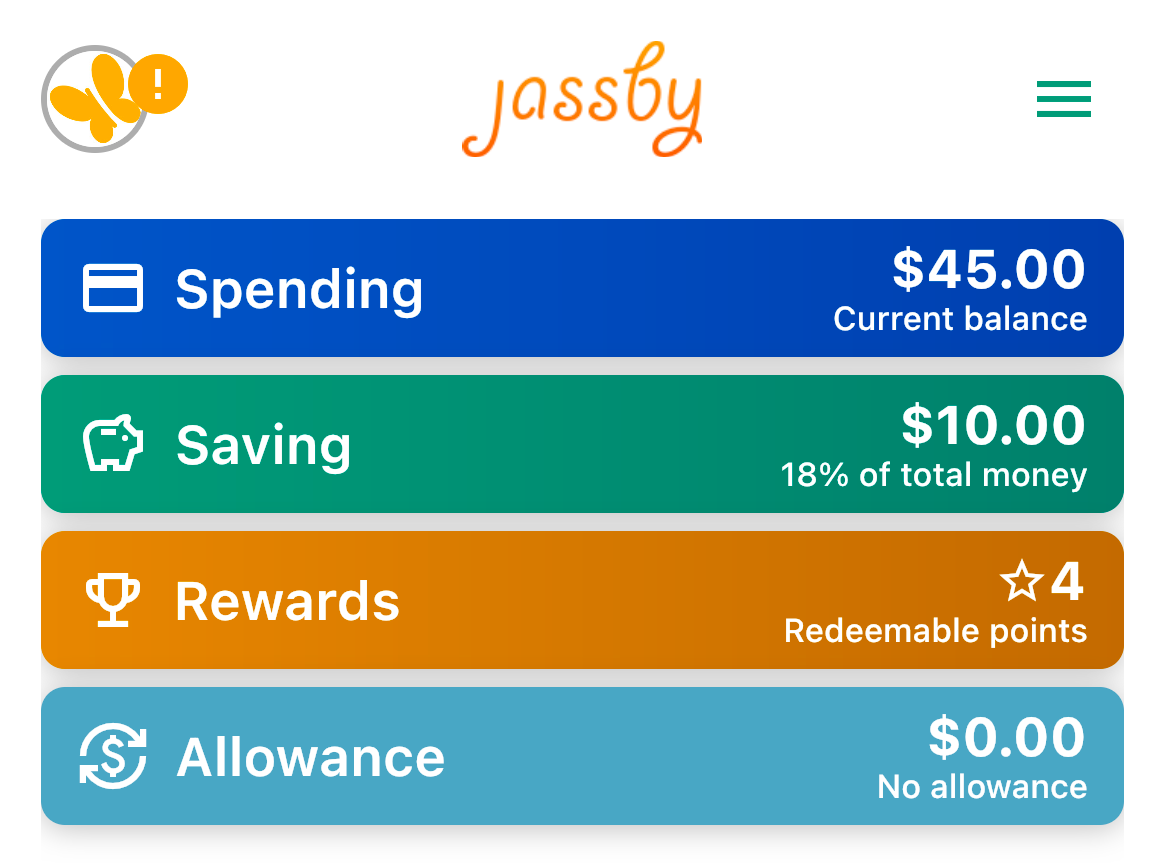 Transaction History
1. On the homescreen, tap the account you want to view
Parent Account Kid or Sponsored Adult Account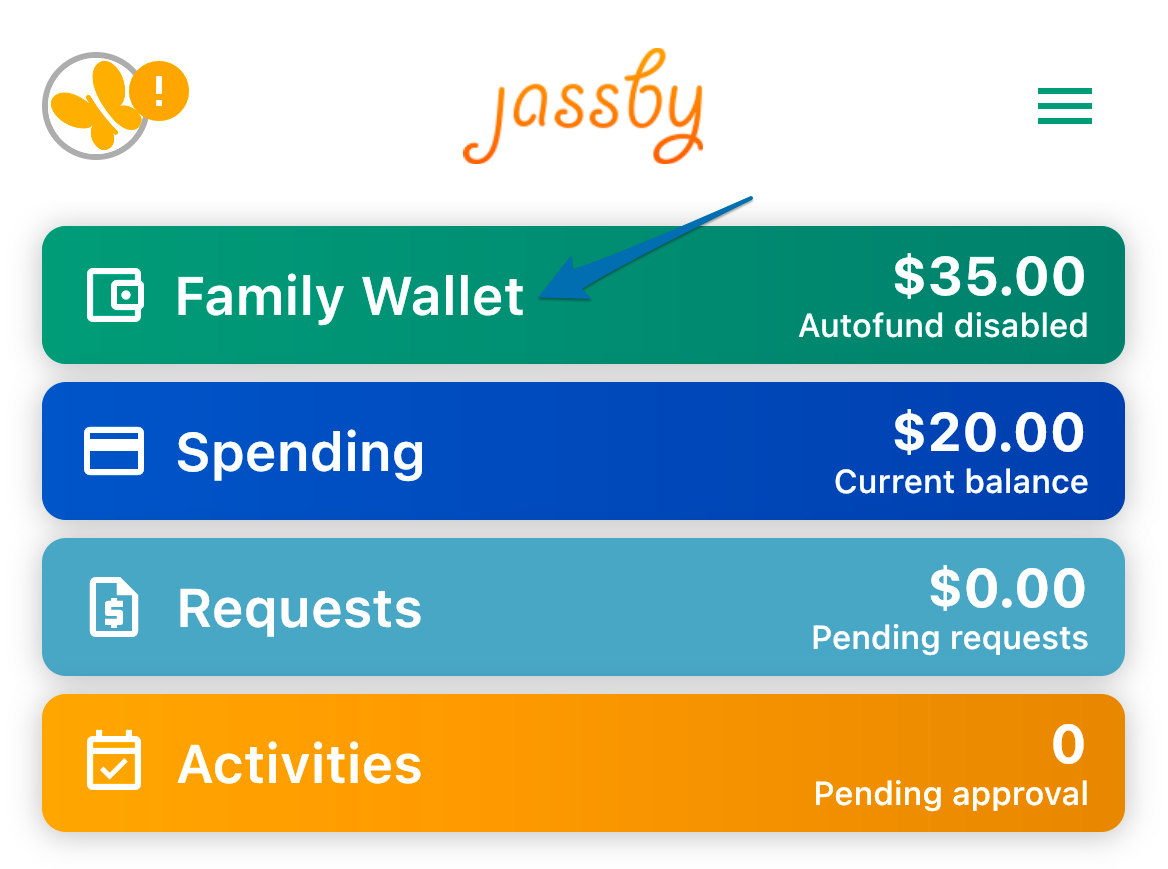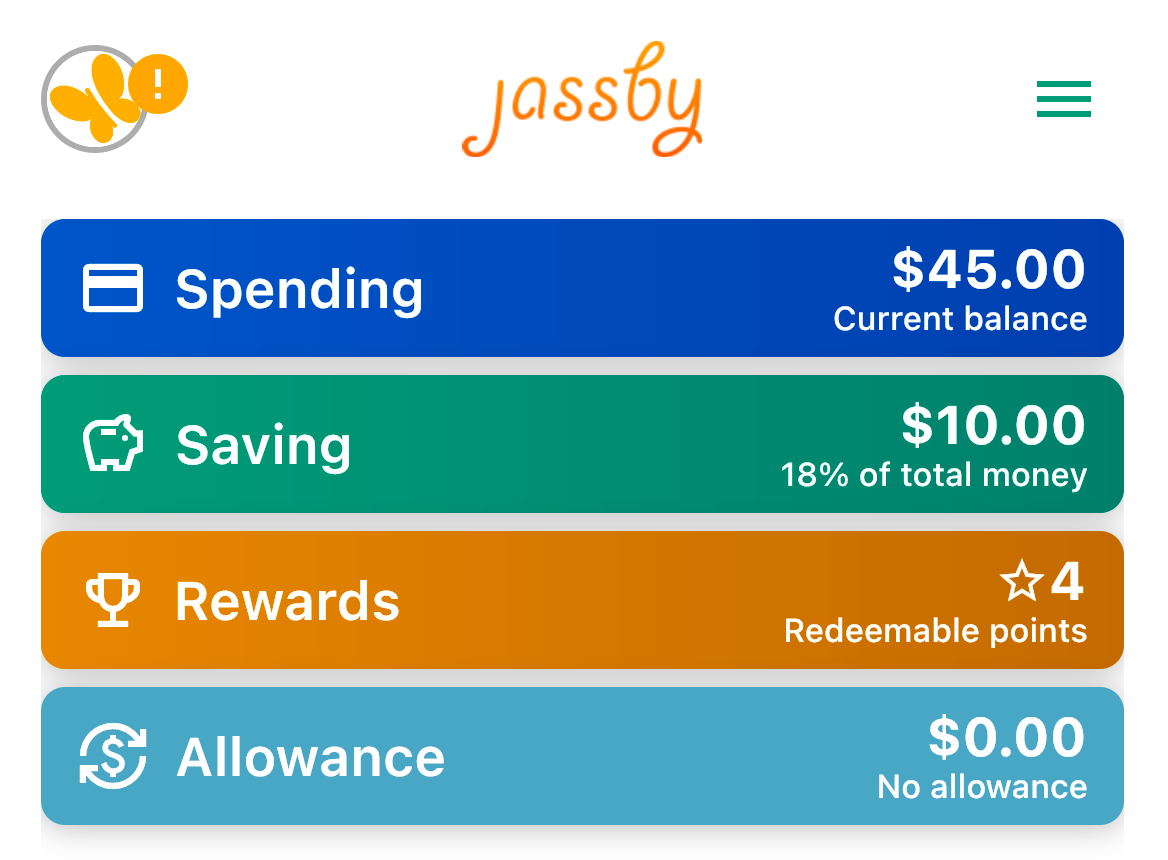 2. By default, transactions will be shown for the last 7 days. To choose a different timeframe, tap Last 7 Days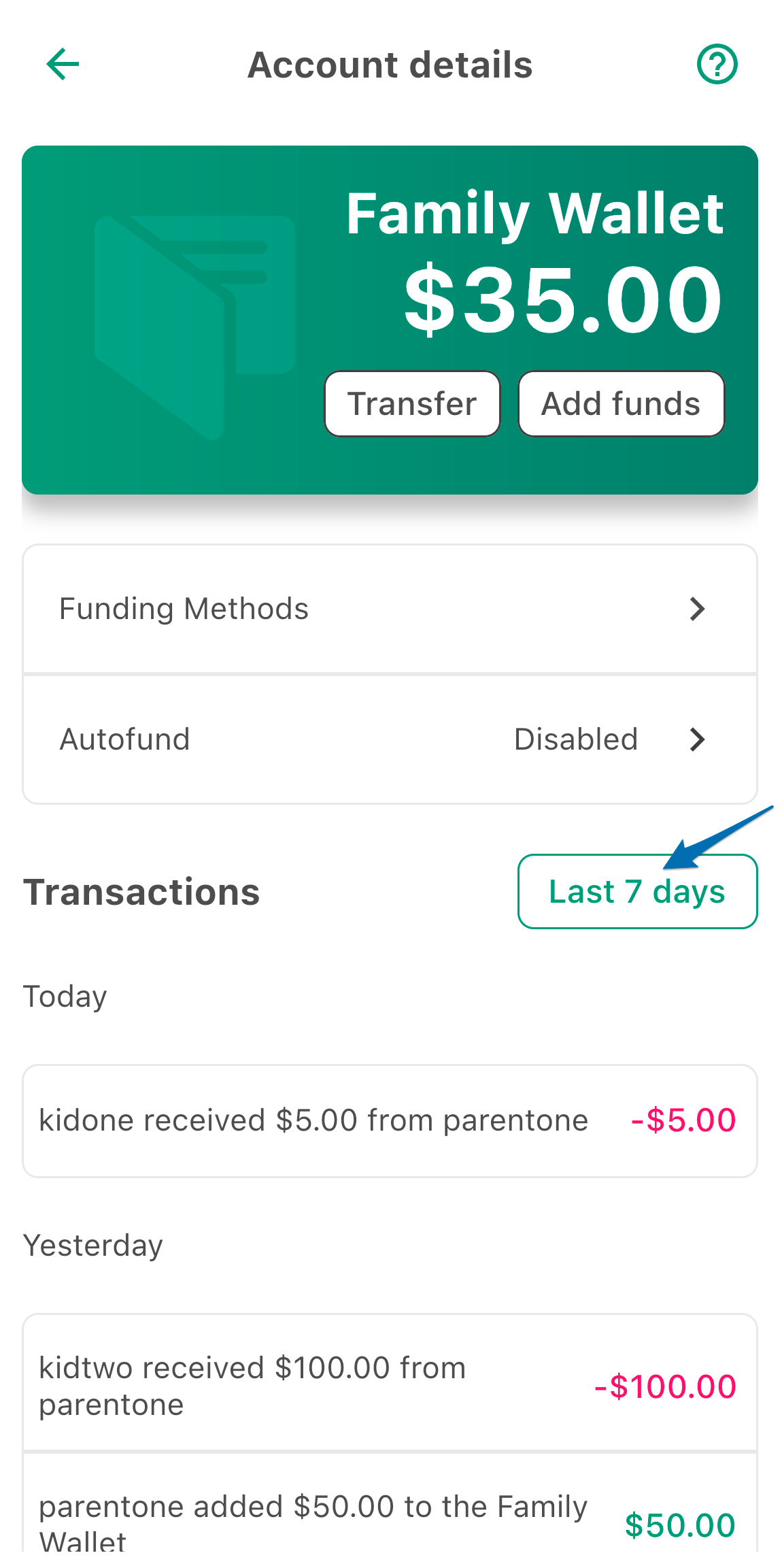 3. Choose the desired timeframe.
Viewing Account Statements
Monthly PDF statements are accessible by following these steps:
1. On the homescreen, expand the Menu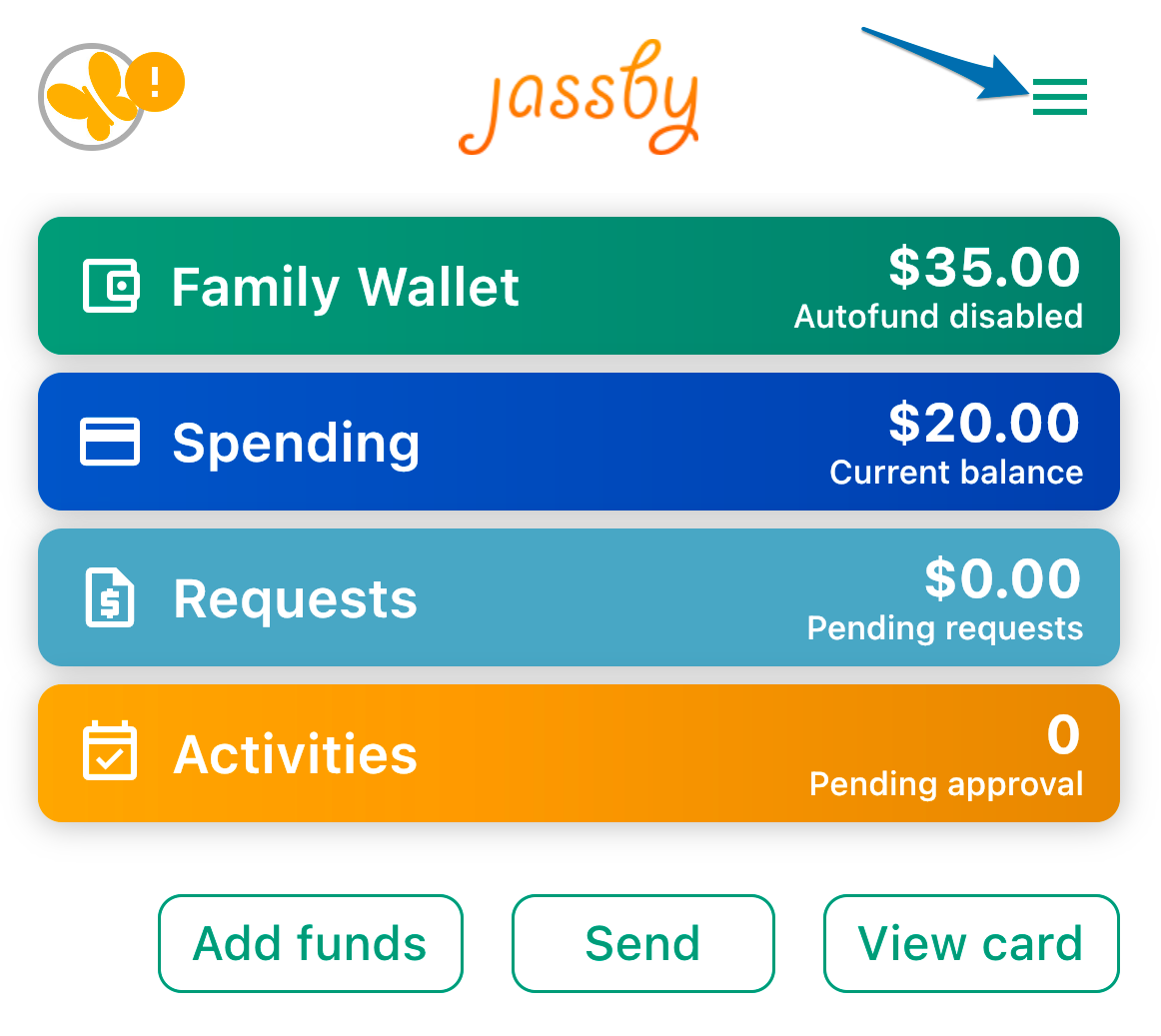 2. Tap Statements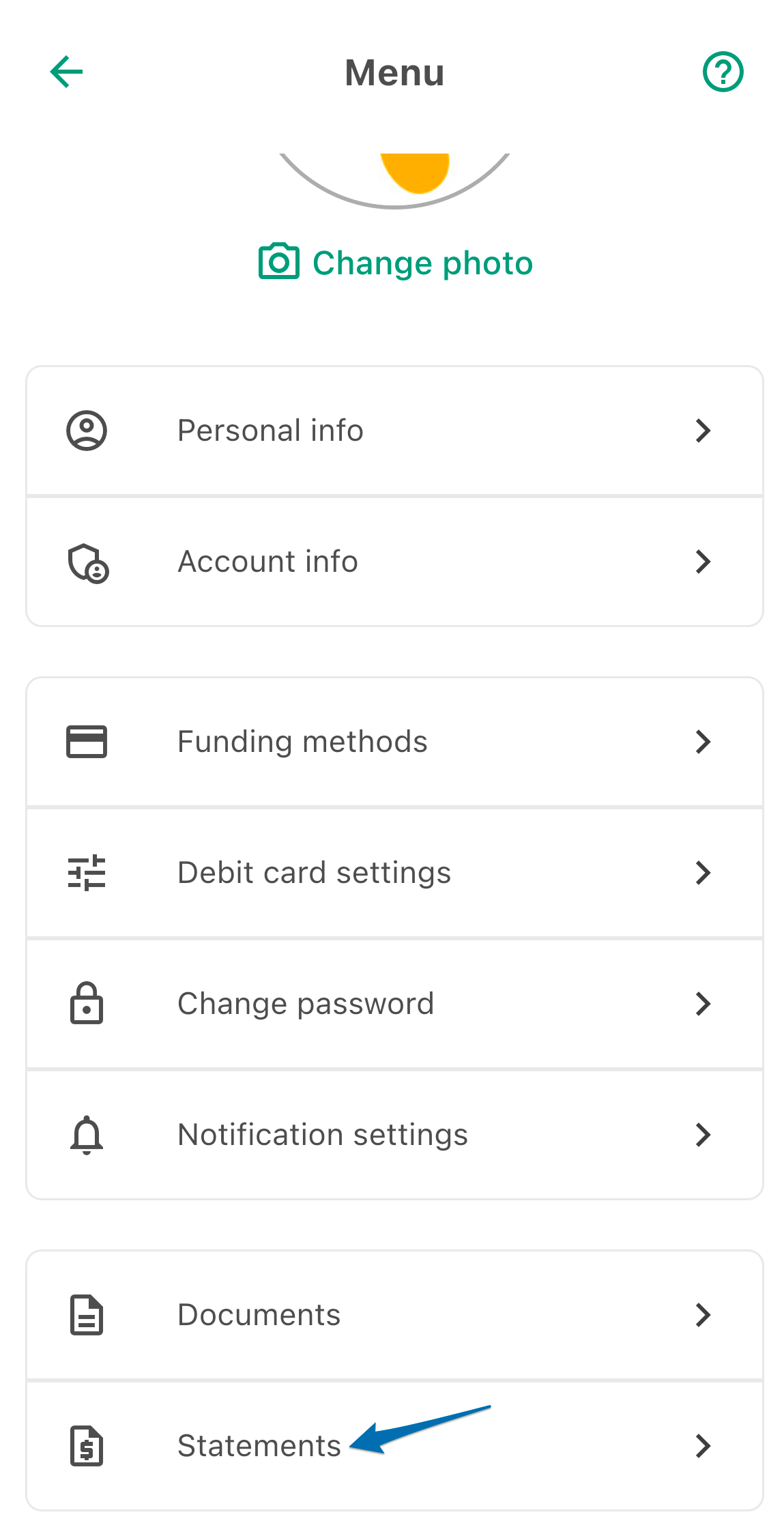 3. On the list of available Statements, tap the one you want to view
As a Parent viewing transaction history on another family member's account
1. On the homescreen, tap the name of the family member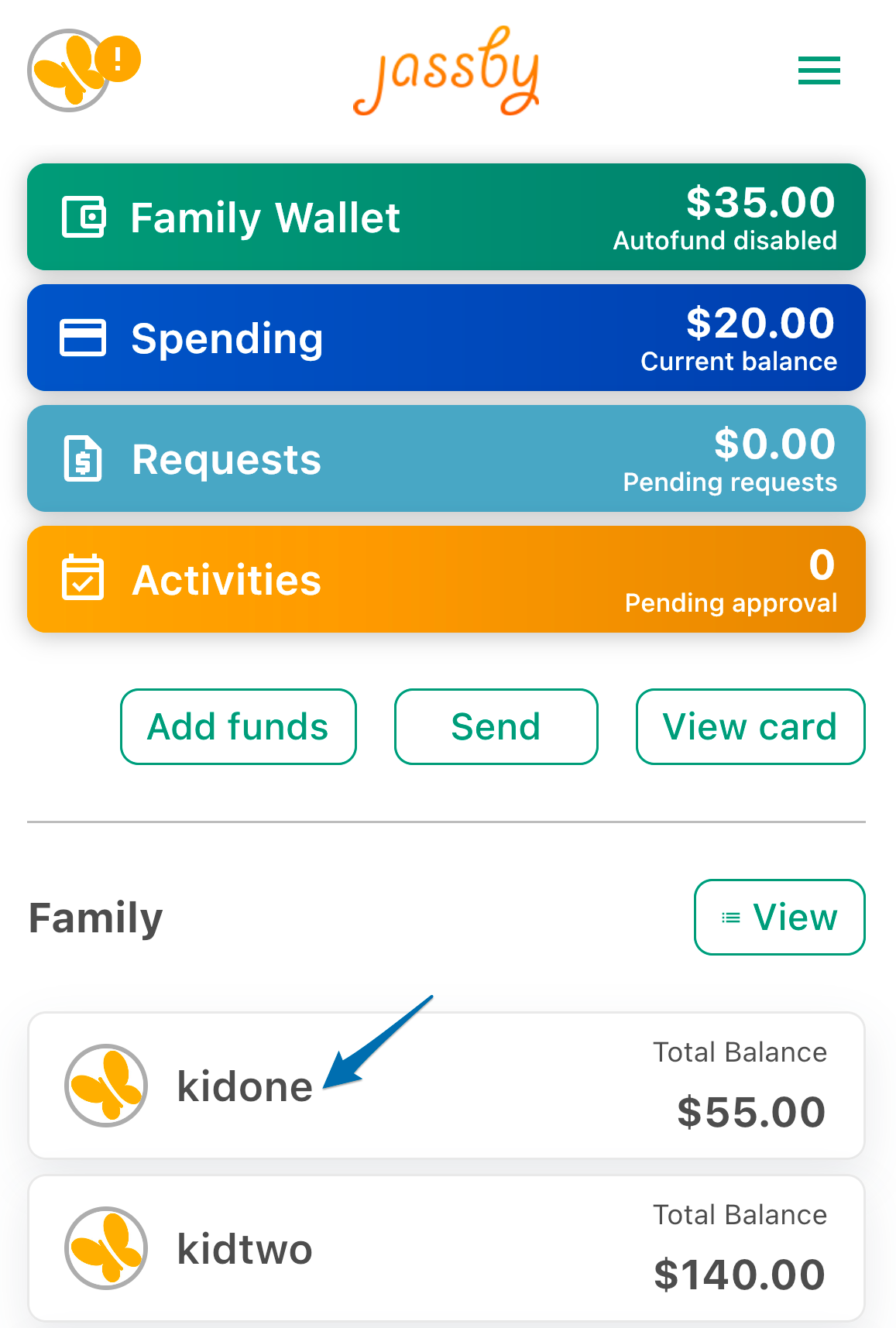 2. Tap the account you wish to view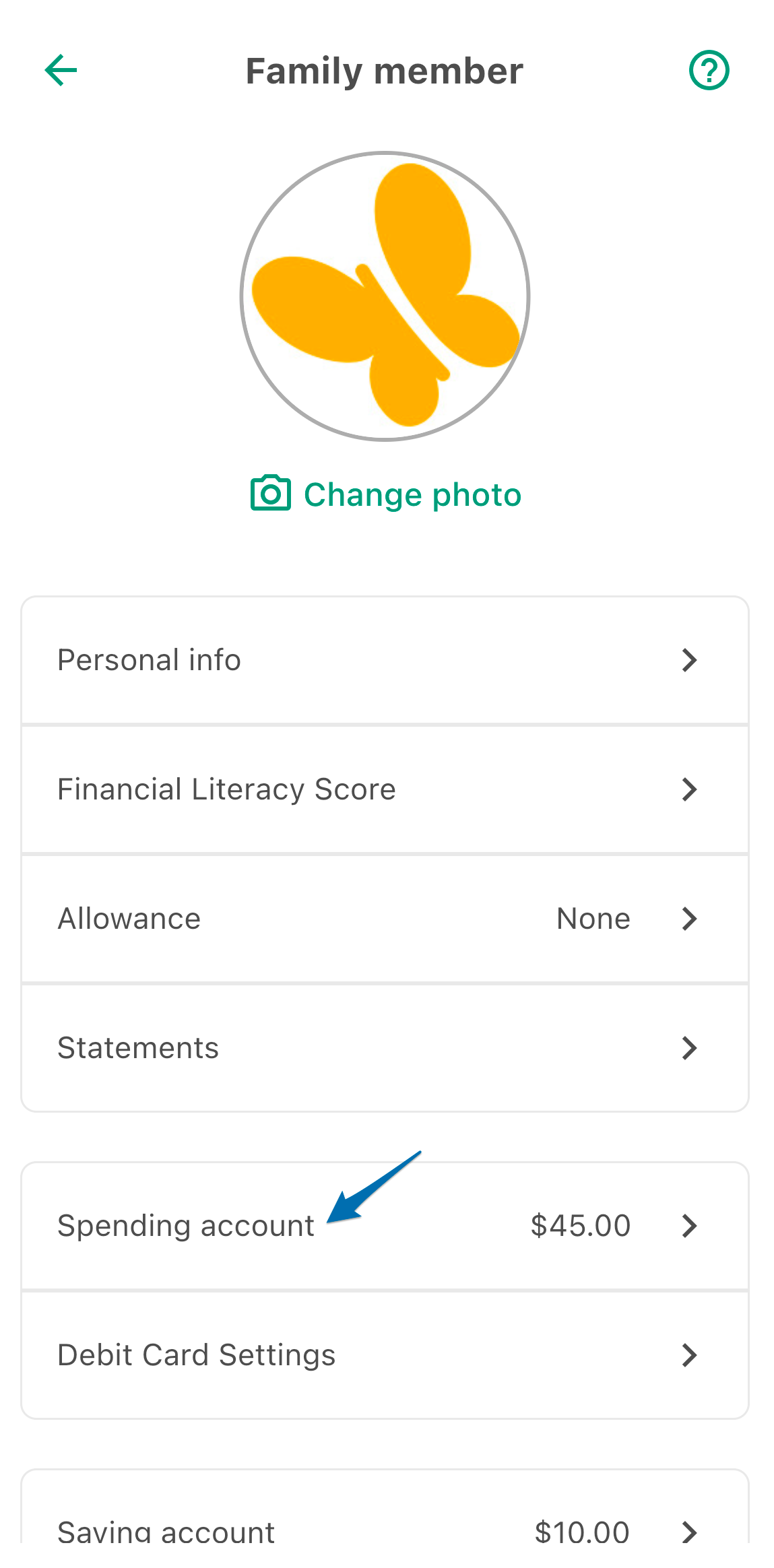 3. By default, transactions will be shown for the last 7 days. To choose a different timeframe, tap Last 7 Days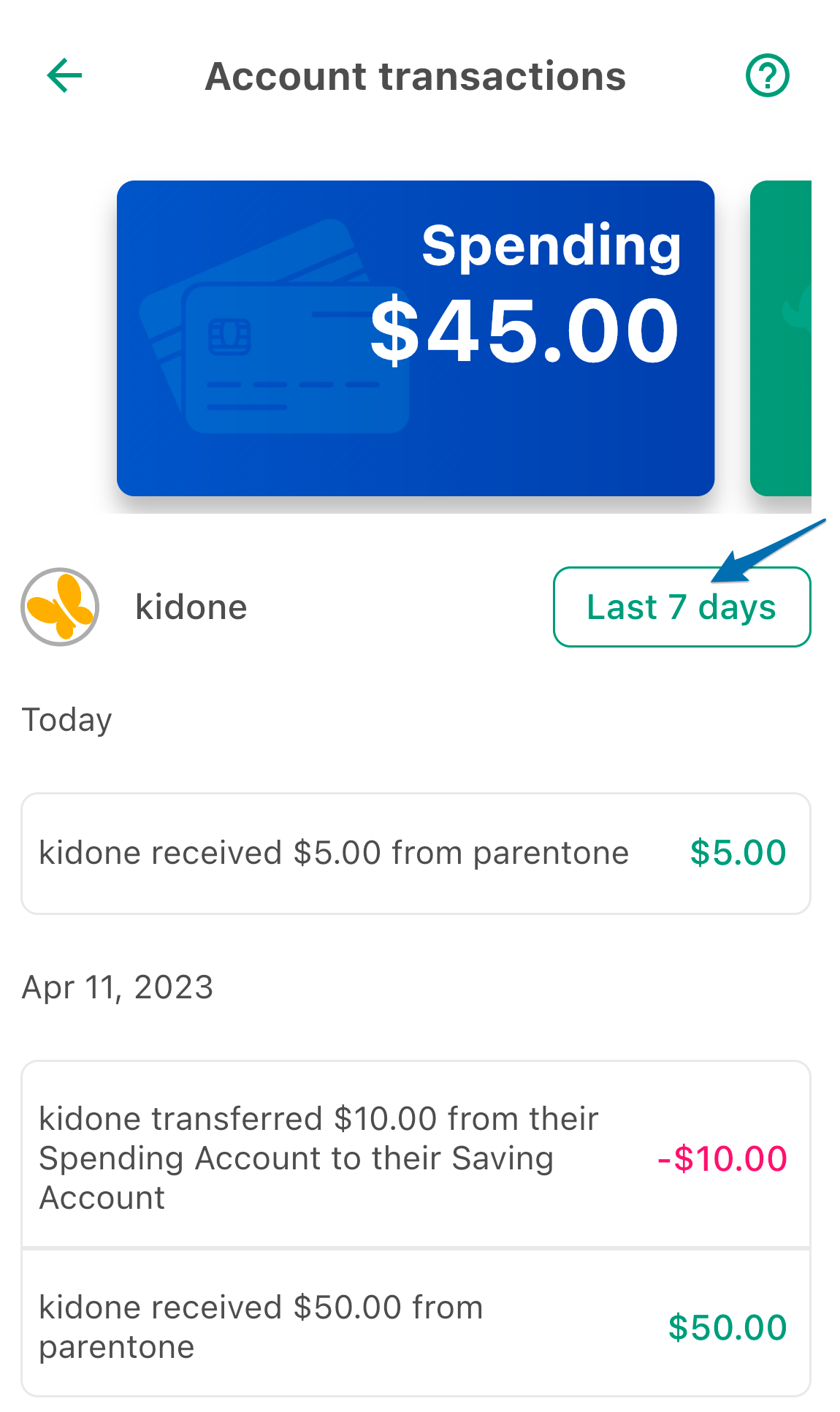 4. Choose the desired timeframe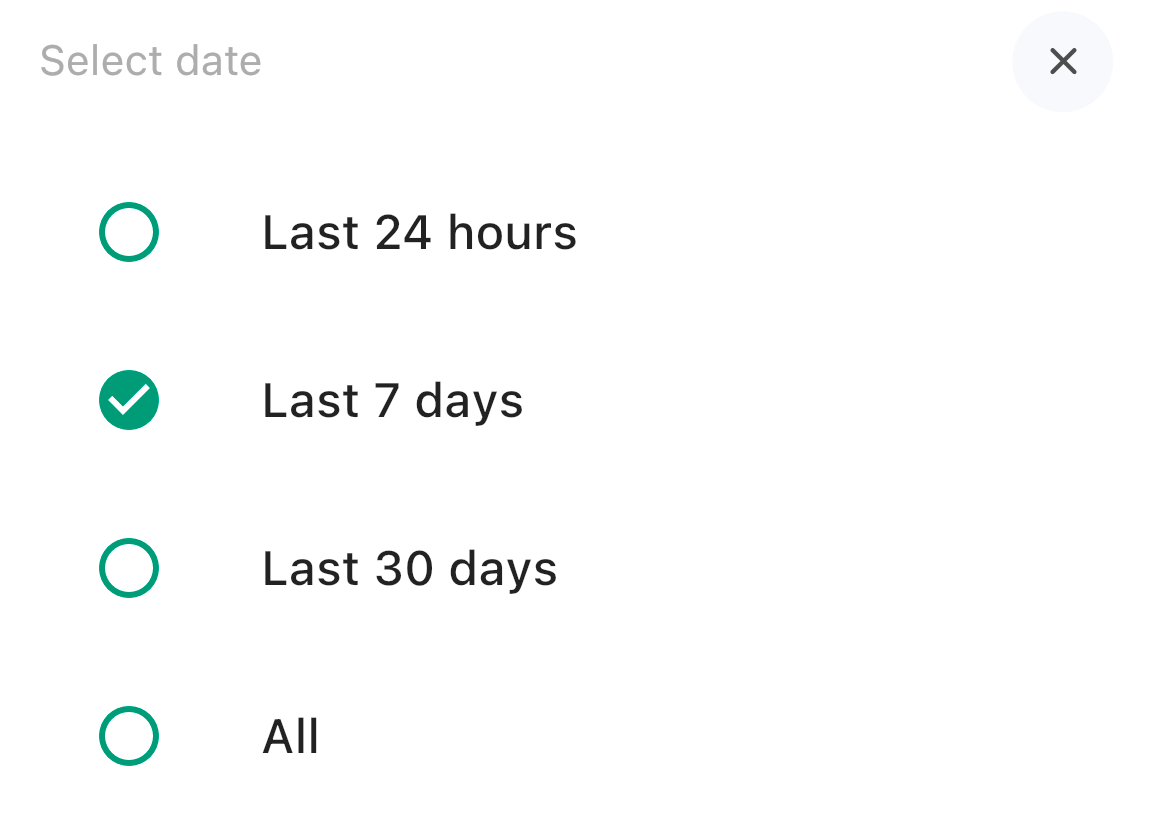 Note: To view other accounts for the same family member, swipe left or right