The instructions below show parents how to set Spending limits and show kids and sponsored adults how to view their spending limits.
Setting Spending Limits
Note: Only parents can create and update Spending limits.
1. On the homescreen, under the Family section, tap the name of the kid or sponsored adult whose Spending limit you are setting up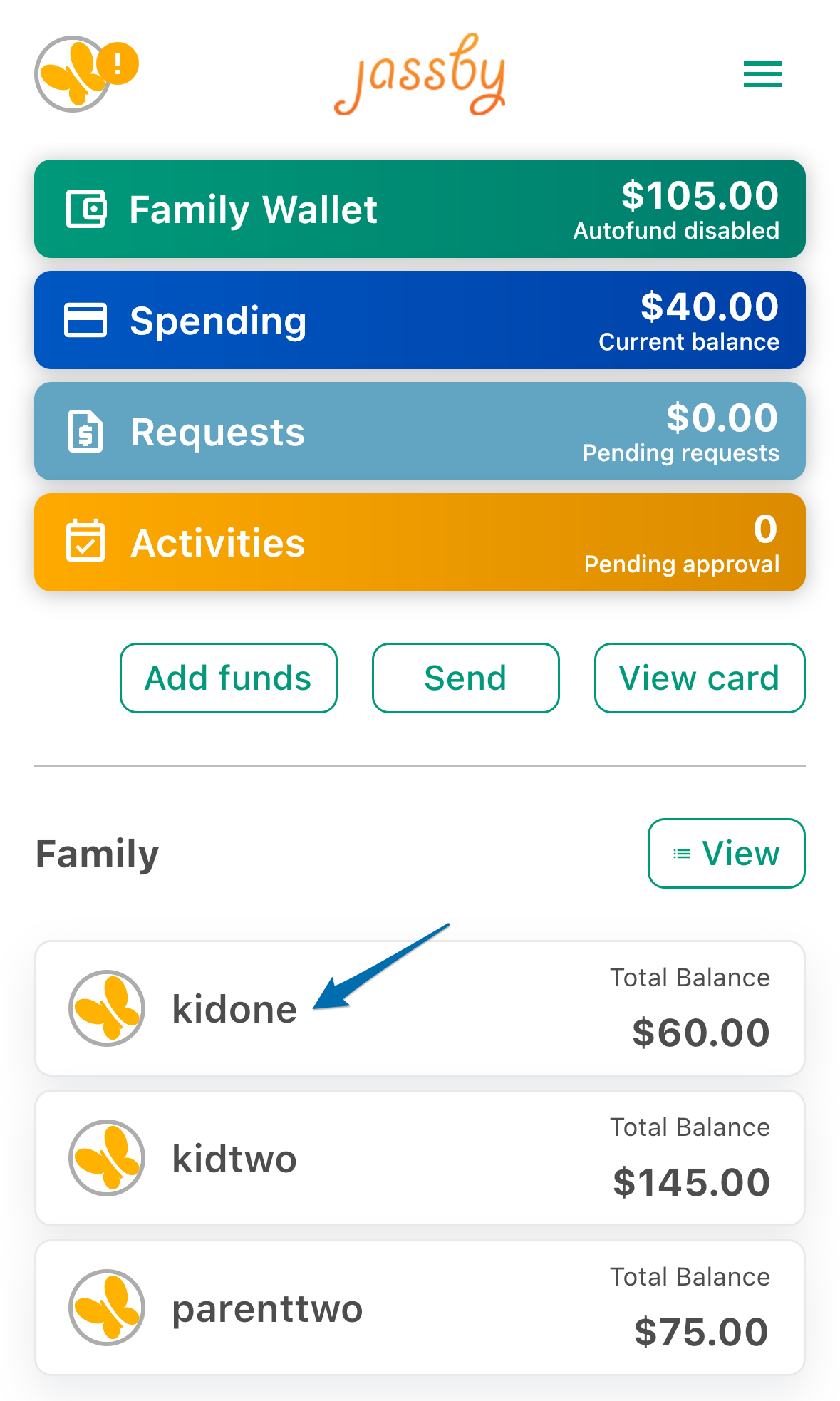 2. Tap Debit Card Settings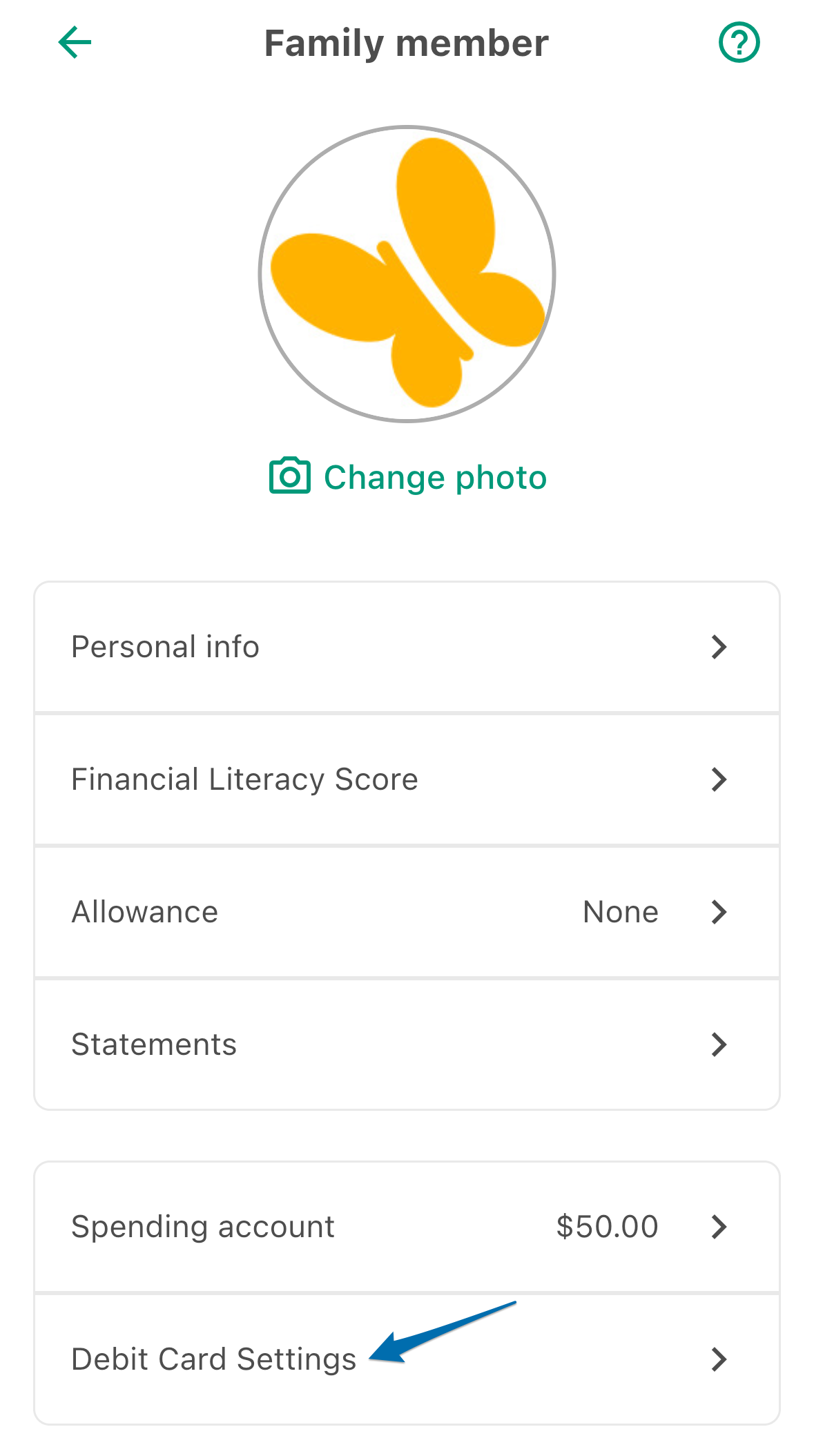 3. Tap Spending limits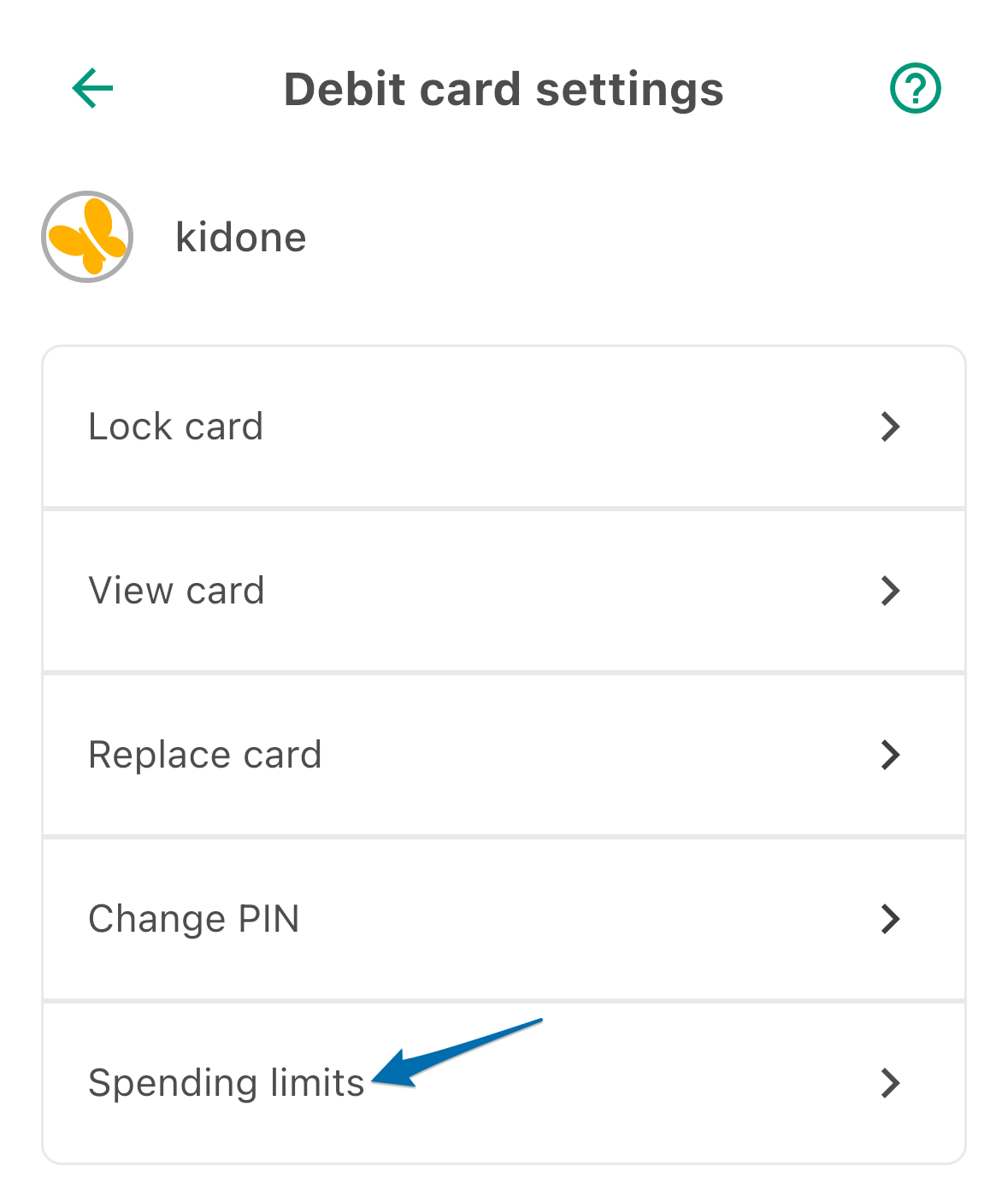 4. Tap Default next to the spending limit type that you are setting up
Note: You can set up more than one type of Spending limit.
5. Tap the suggested Spending limit amount or tap Change to enter a custom amount > Tap Continue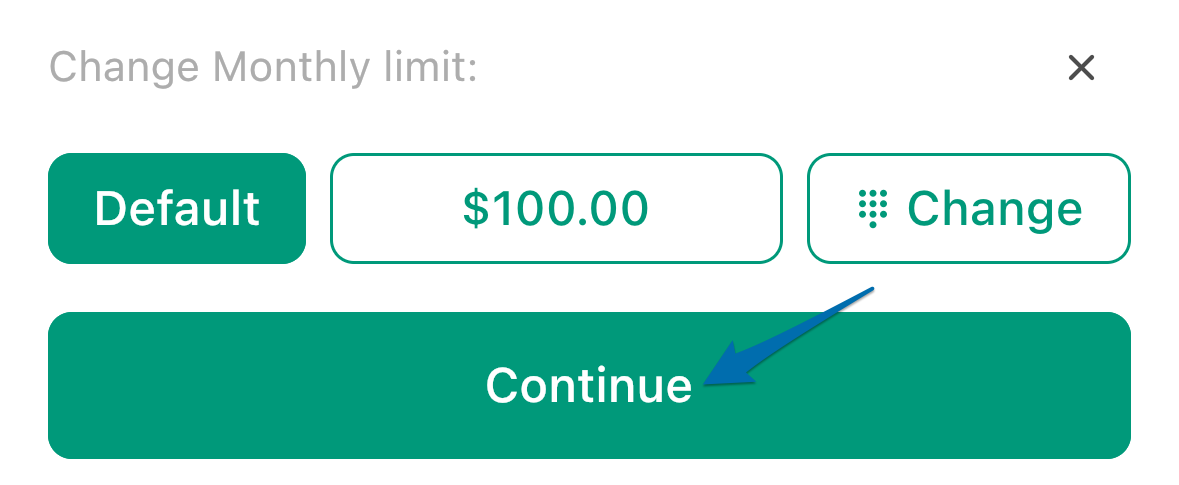 You will receive confirmation that the Spending limit has been changed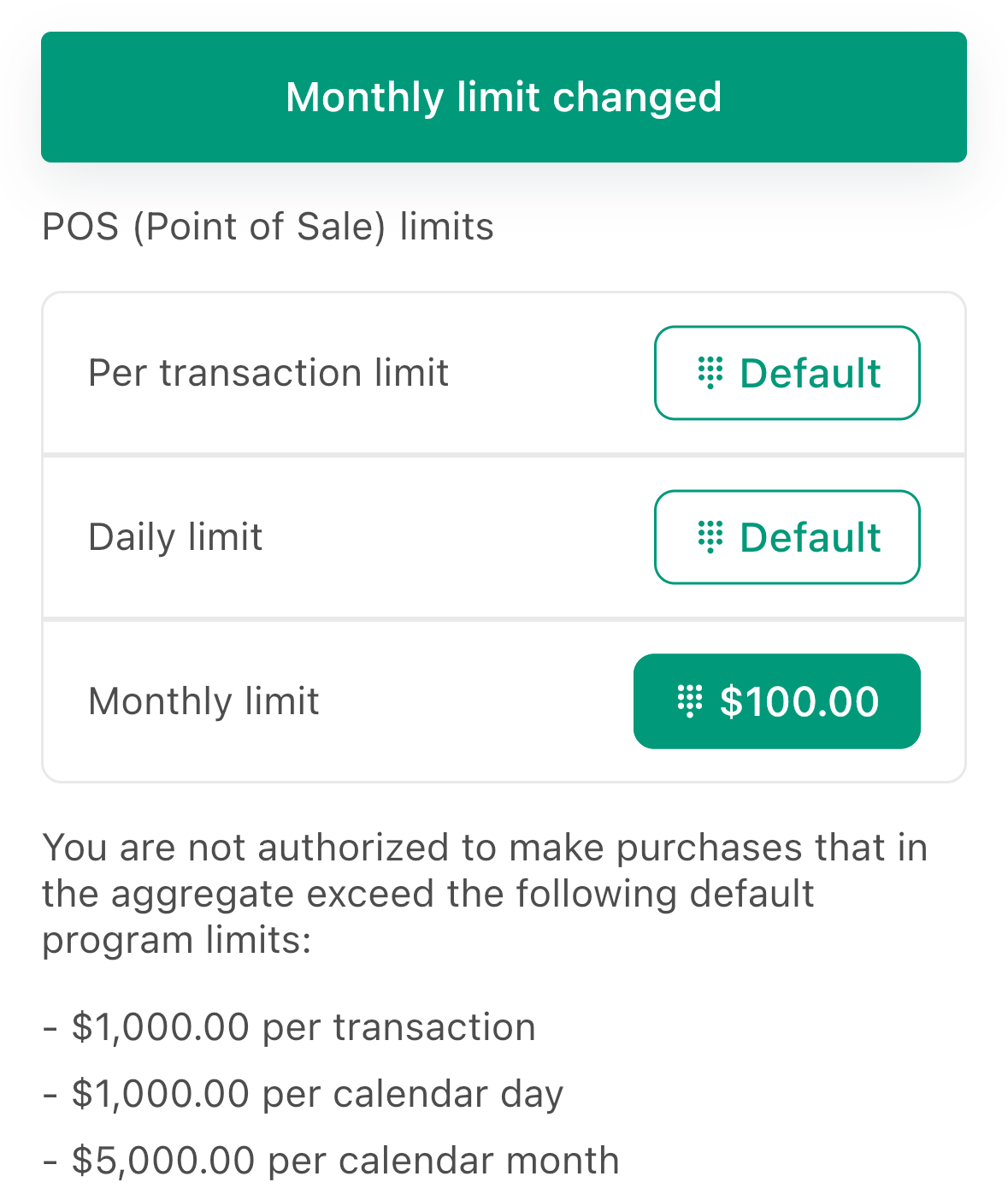 Note: To turn off a parental Spending limit, follow steps 1-5 above and 
select Default and then tap Continue
Viewing your Spending Limits
1. On the homescreen, tap Spending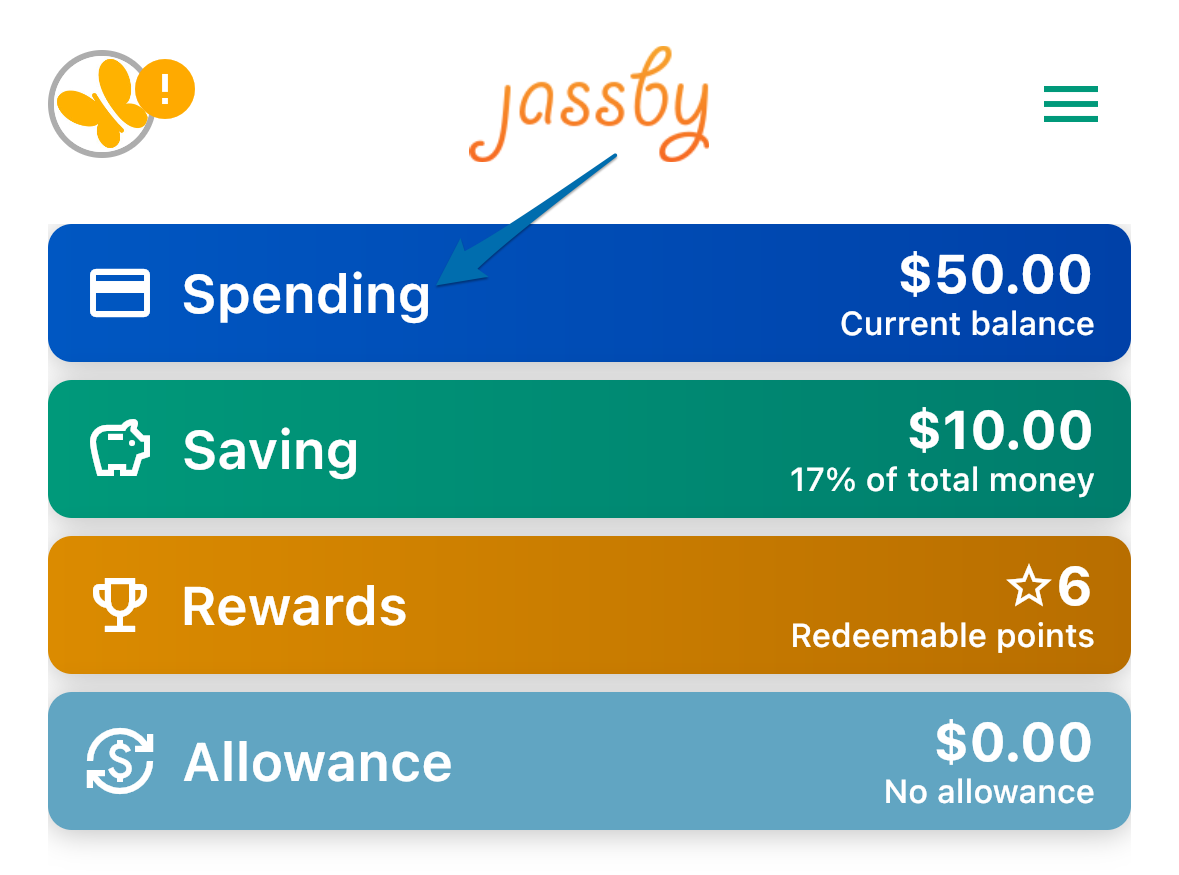 2. Tap Debit Card Settings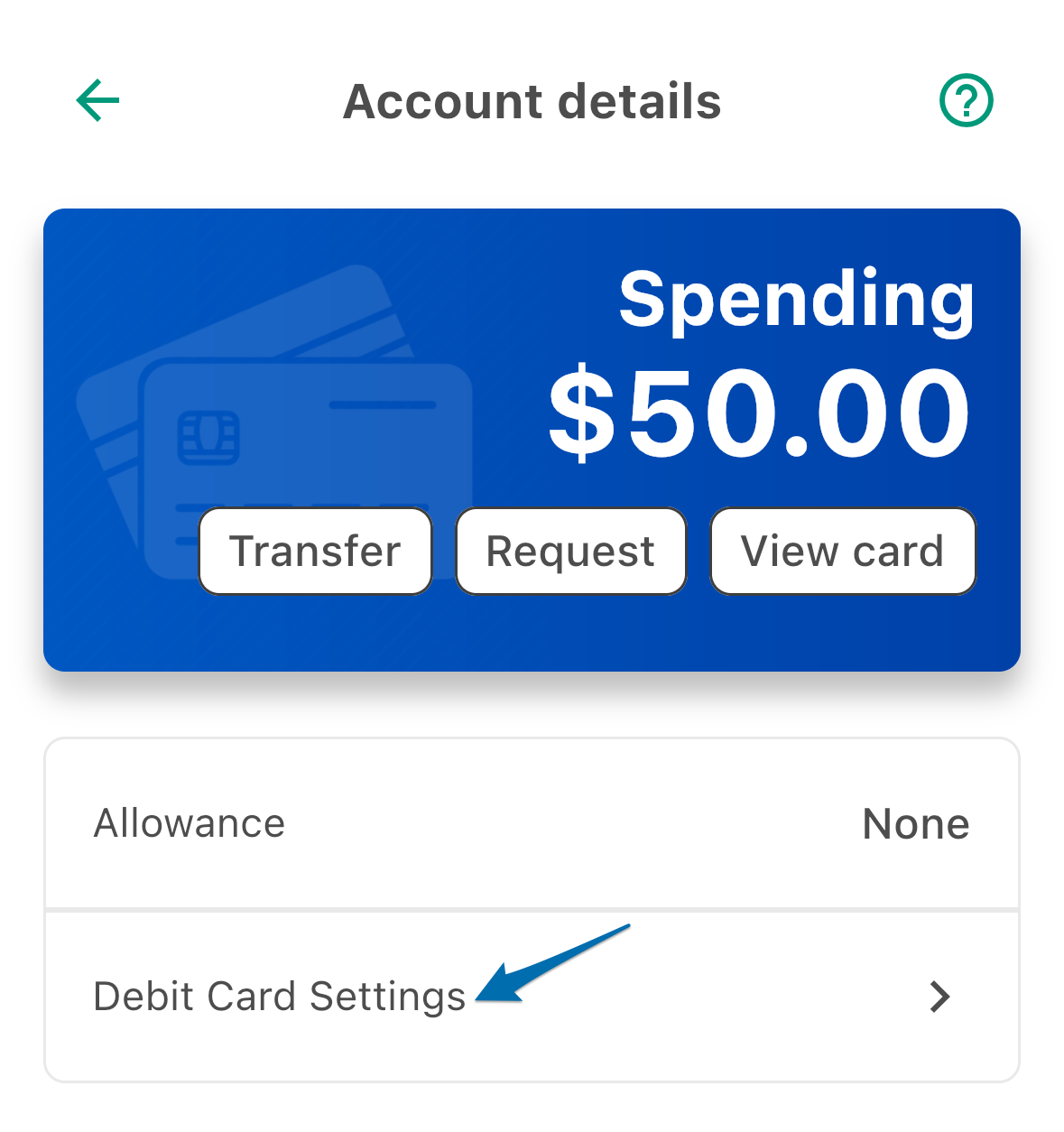 3. Tap Spending limits
Your Spending limits will be displayed