In order to fund the account and complete the purchase:
1. Log in to your Jassby account > Tap the Family Wallet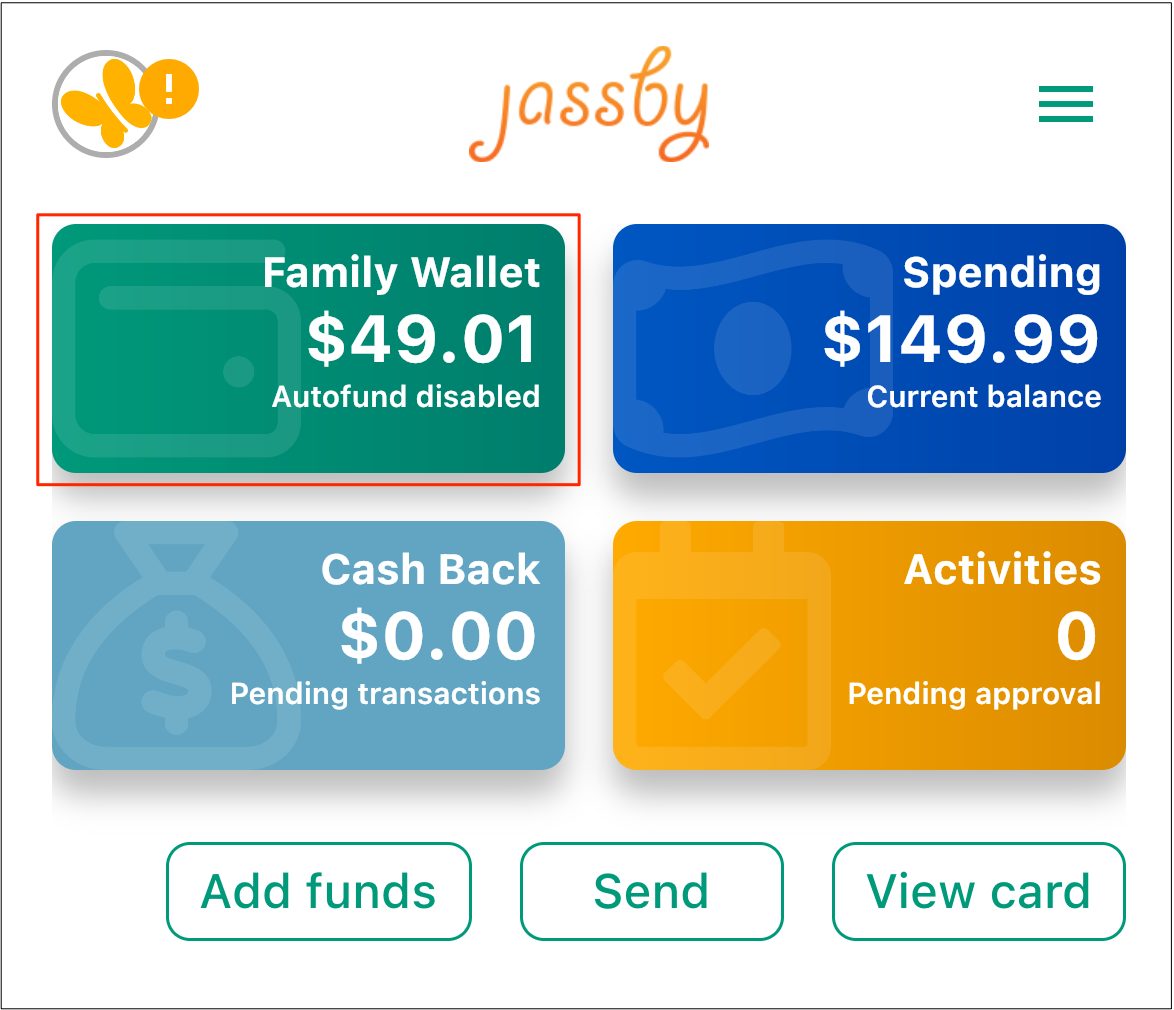 3. Tap Add Funds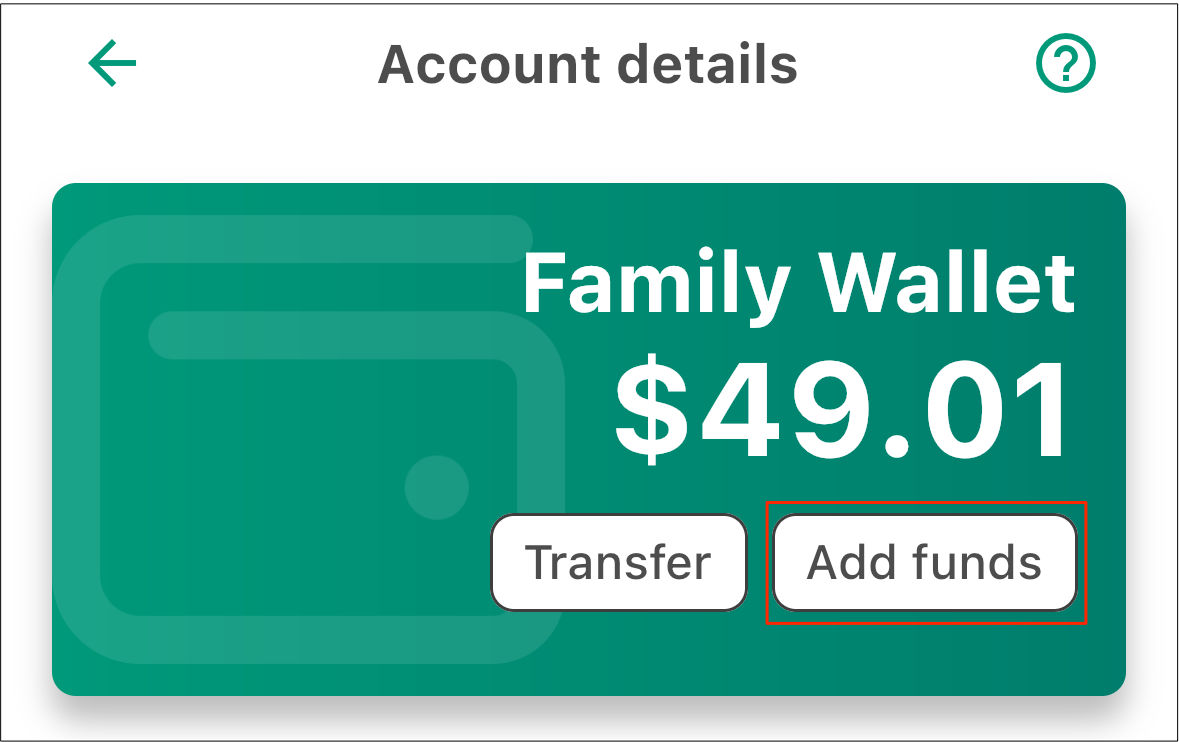 4. Select the amount you want to add to the Family Wallet > Tap Continue to complete the funding
Note: Tap the Change button to choose an amount other than $20 or $50.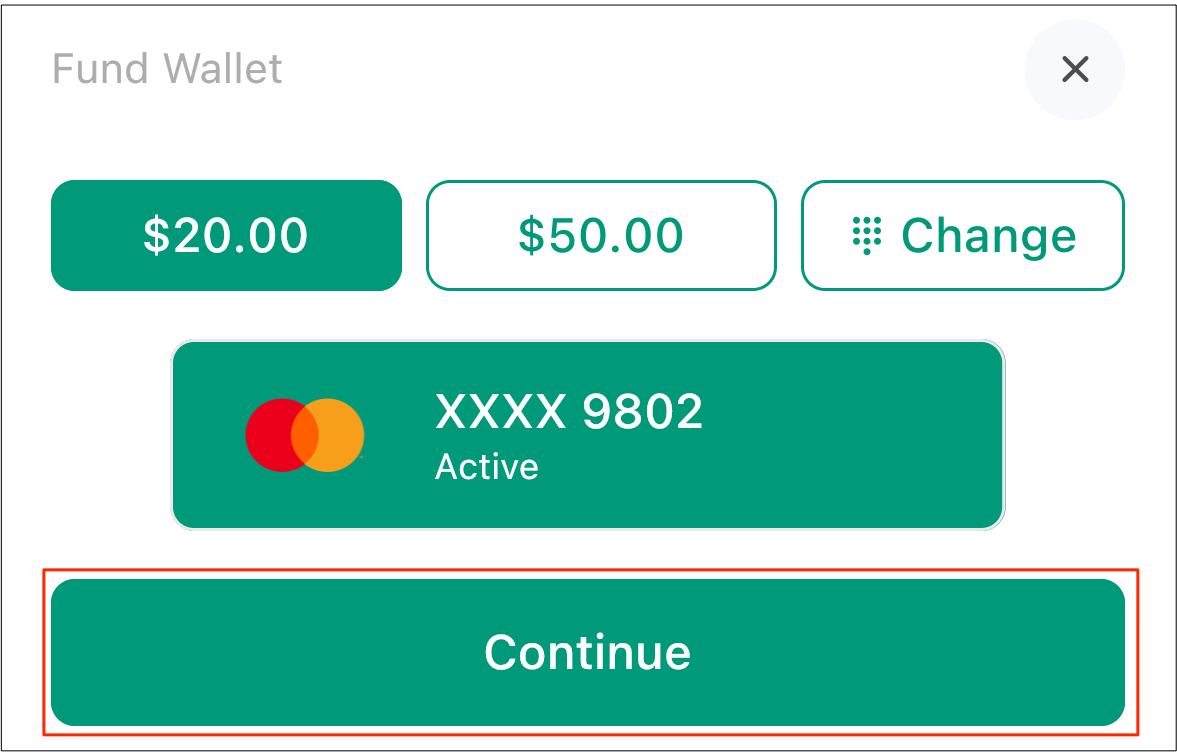 5. Tap Transfer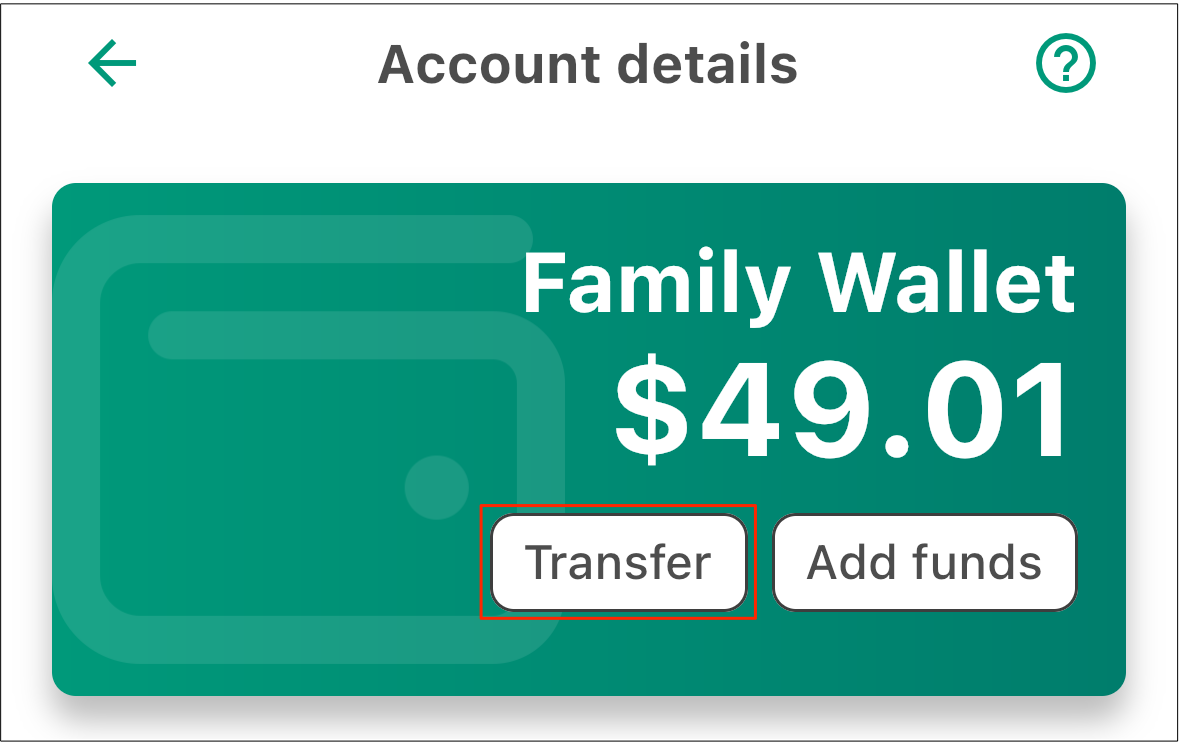 6. Swipe left to choose the account being funded > Select the amount > Tap Continue to complete the funding