This article provides instructions for adding and deleting funding methods. Jassby offers two options for funding your account; via an external debit card and via Push ACH from an external bank.
Note: Jassby currently allows each Parent to have 2 external funding methods on file.
Adding an External Debit Card
1. Log in to your Jassby account > Tap the Family Wallet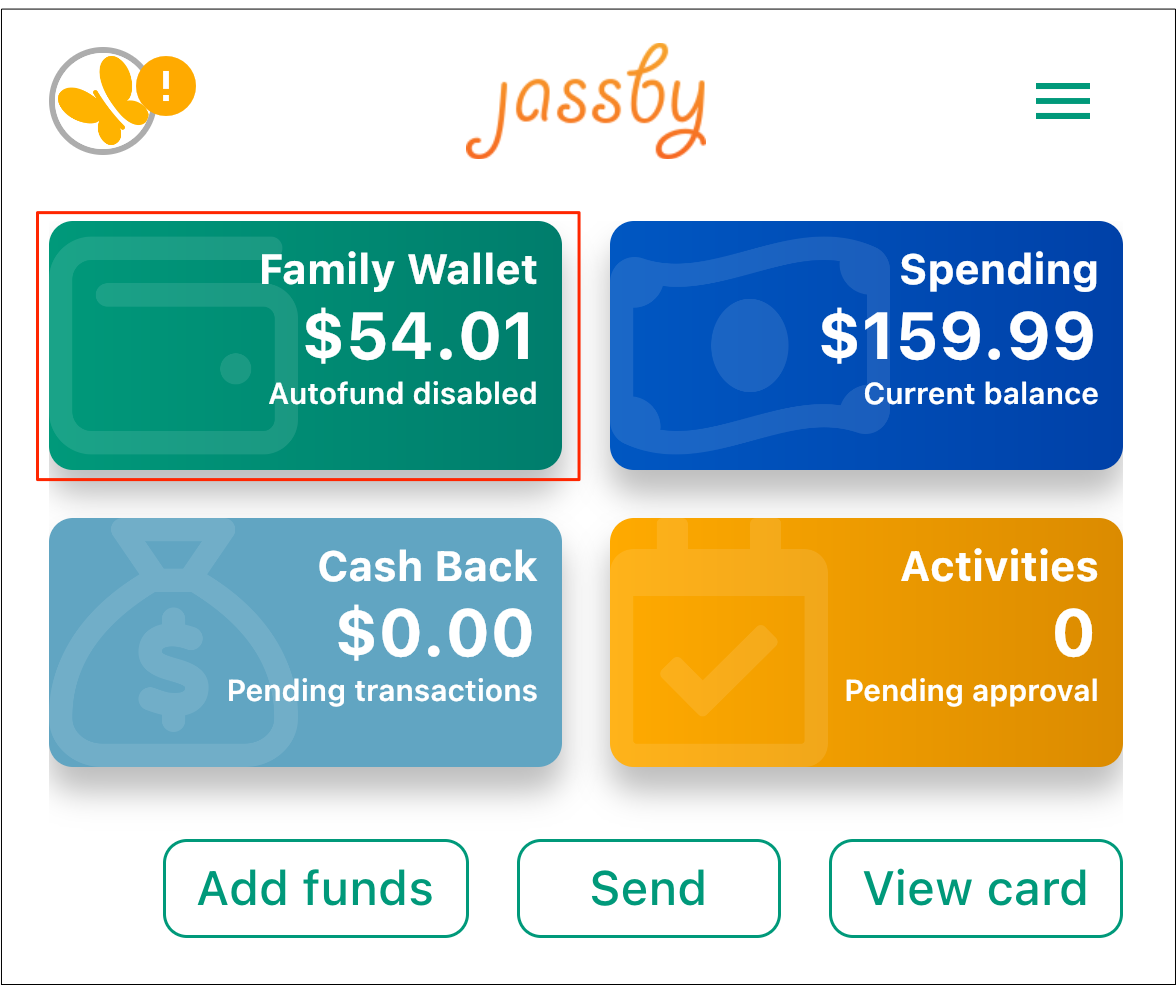 2. Tap Funding methods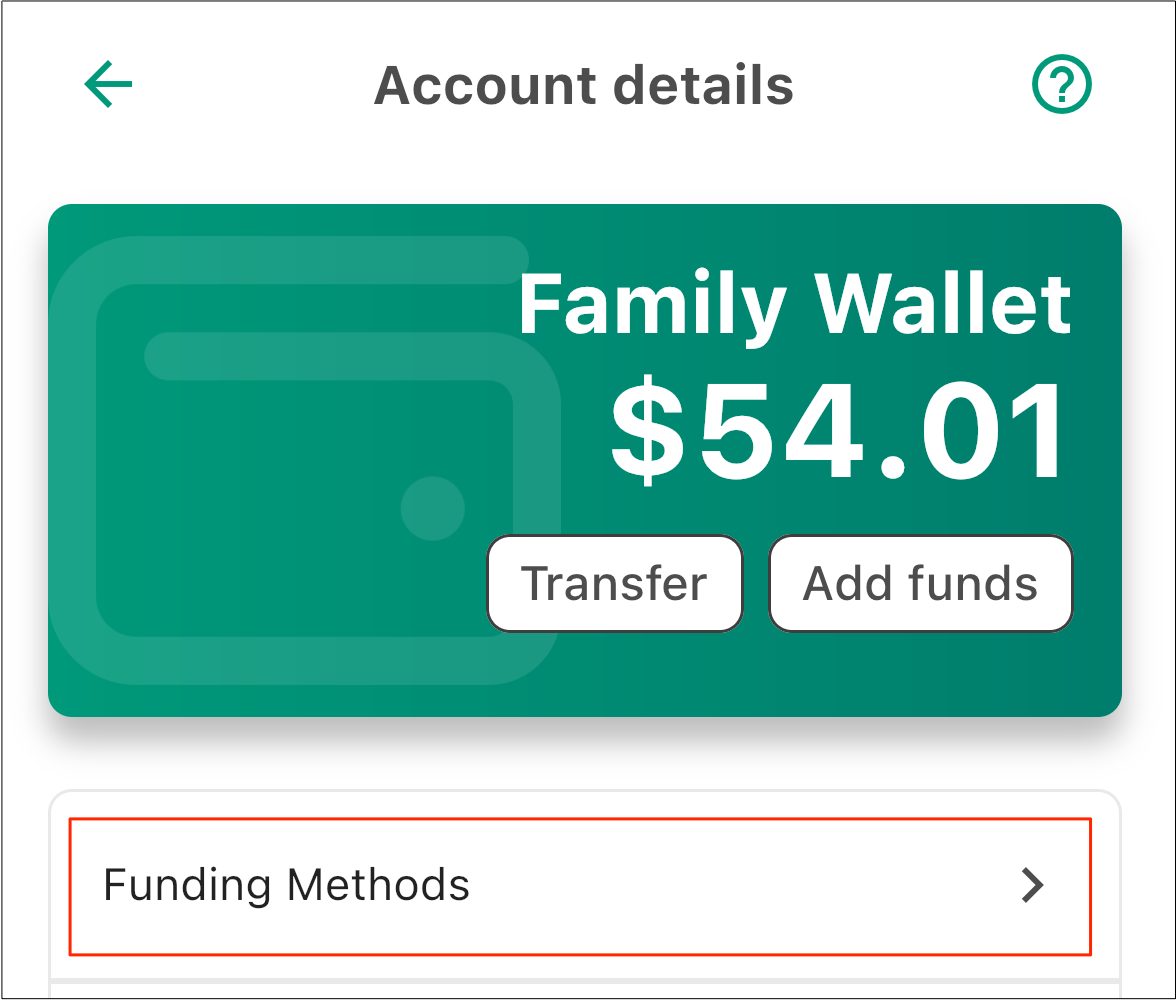 3. Tap +Add next to External debit cards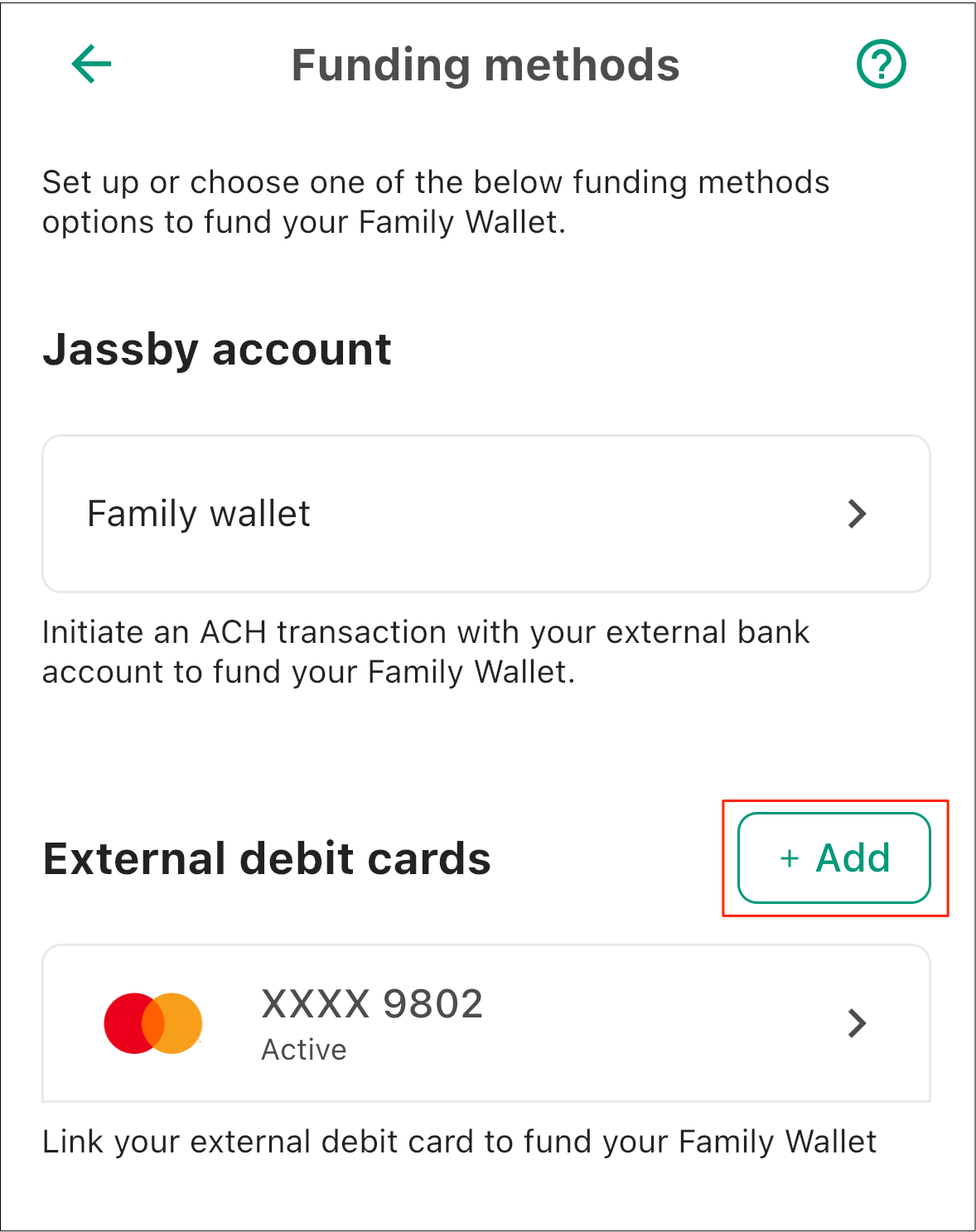 4. Fill in Debit Card details and Address > Tap Next to continue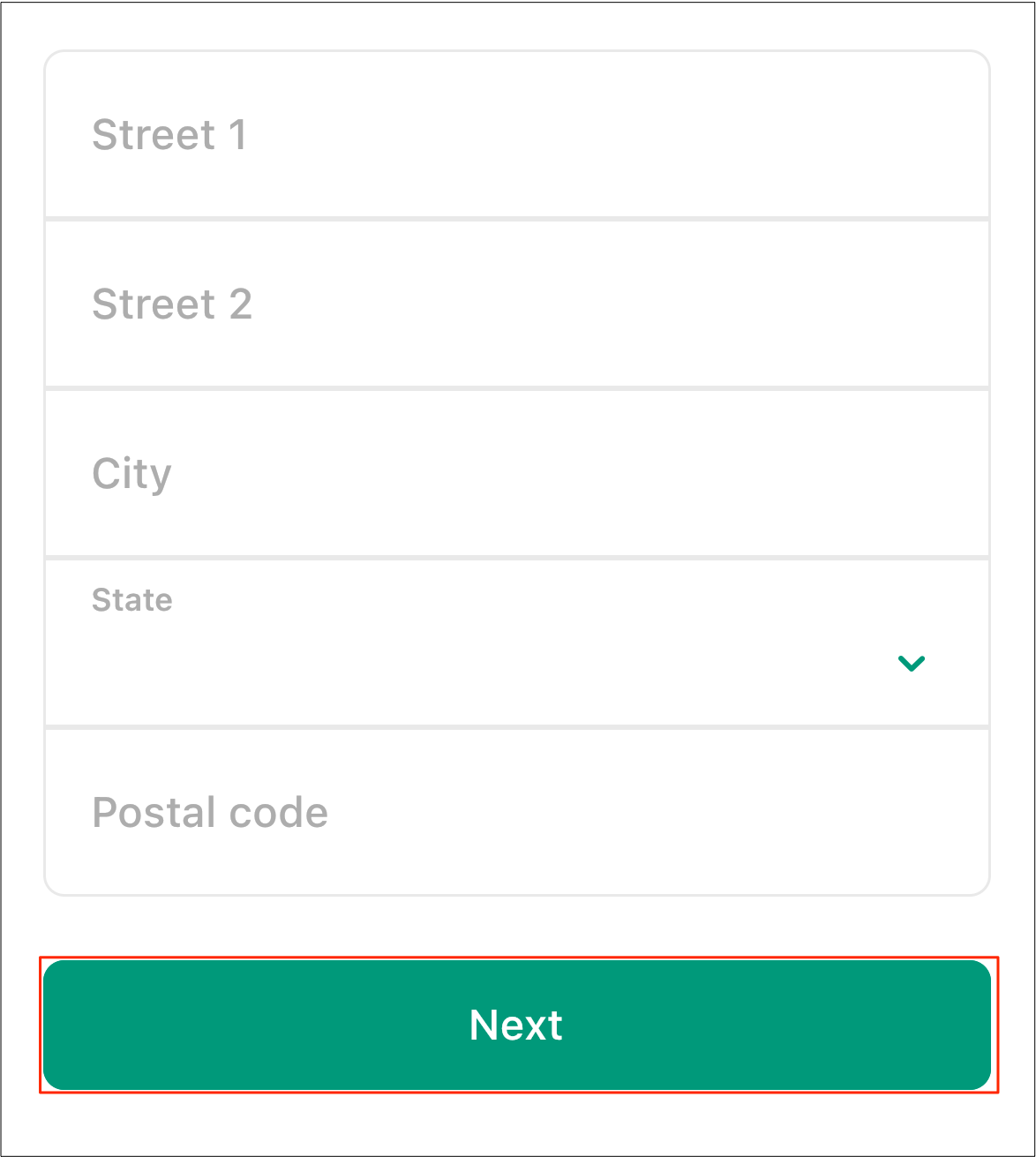 5. Select the amount for your initial deposit; use the Change button to select a different amount > Tap Charge Deposit Amount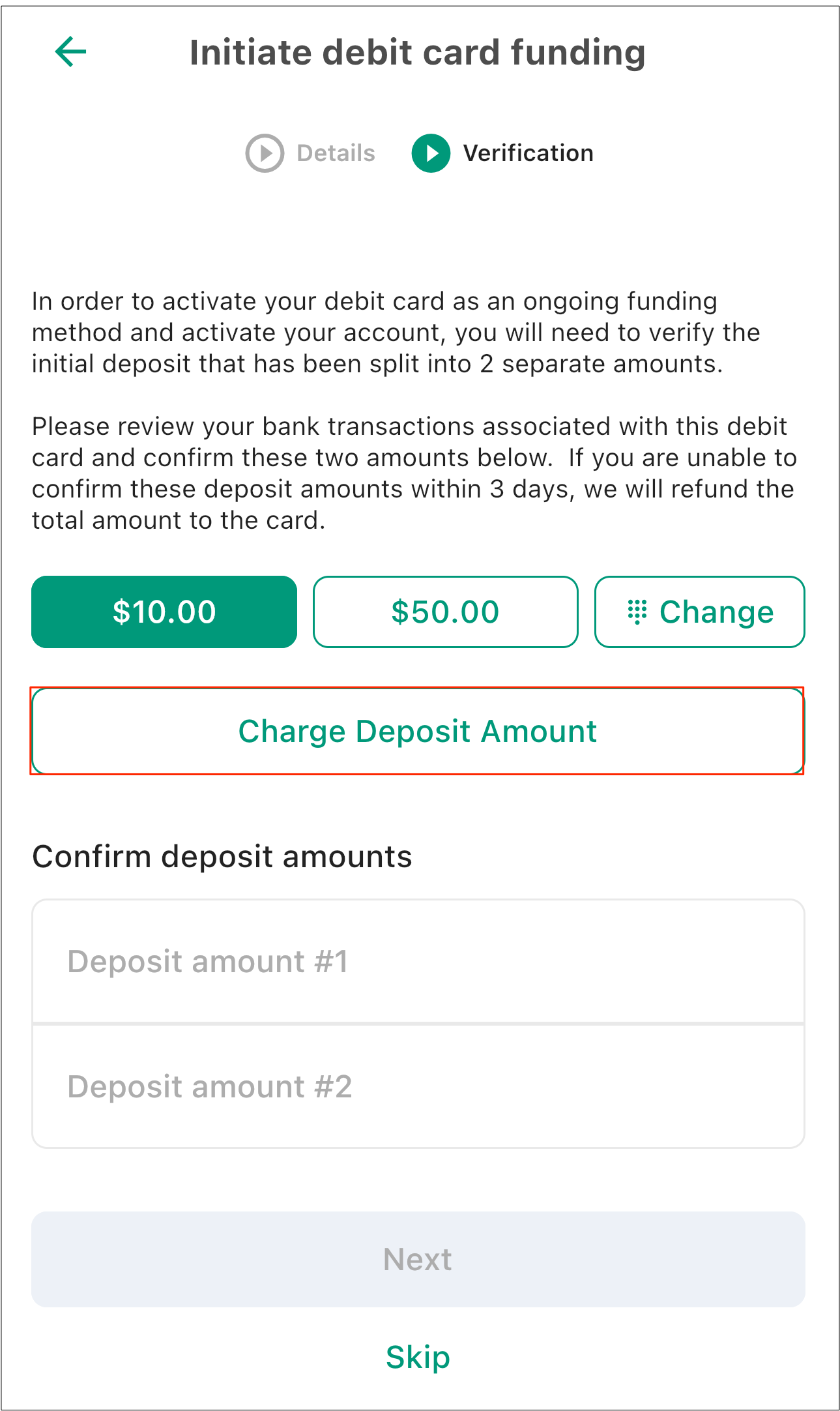 6. Log in to the bank account associated with your funding debit card > Enter the split deposit amounts under Confirm deposit amounts > Tap Next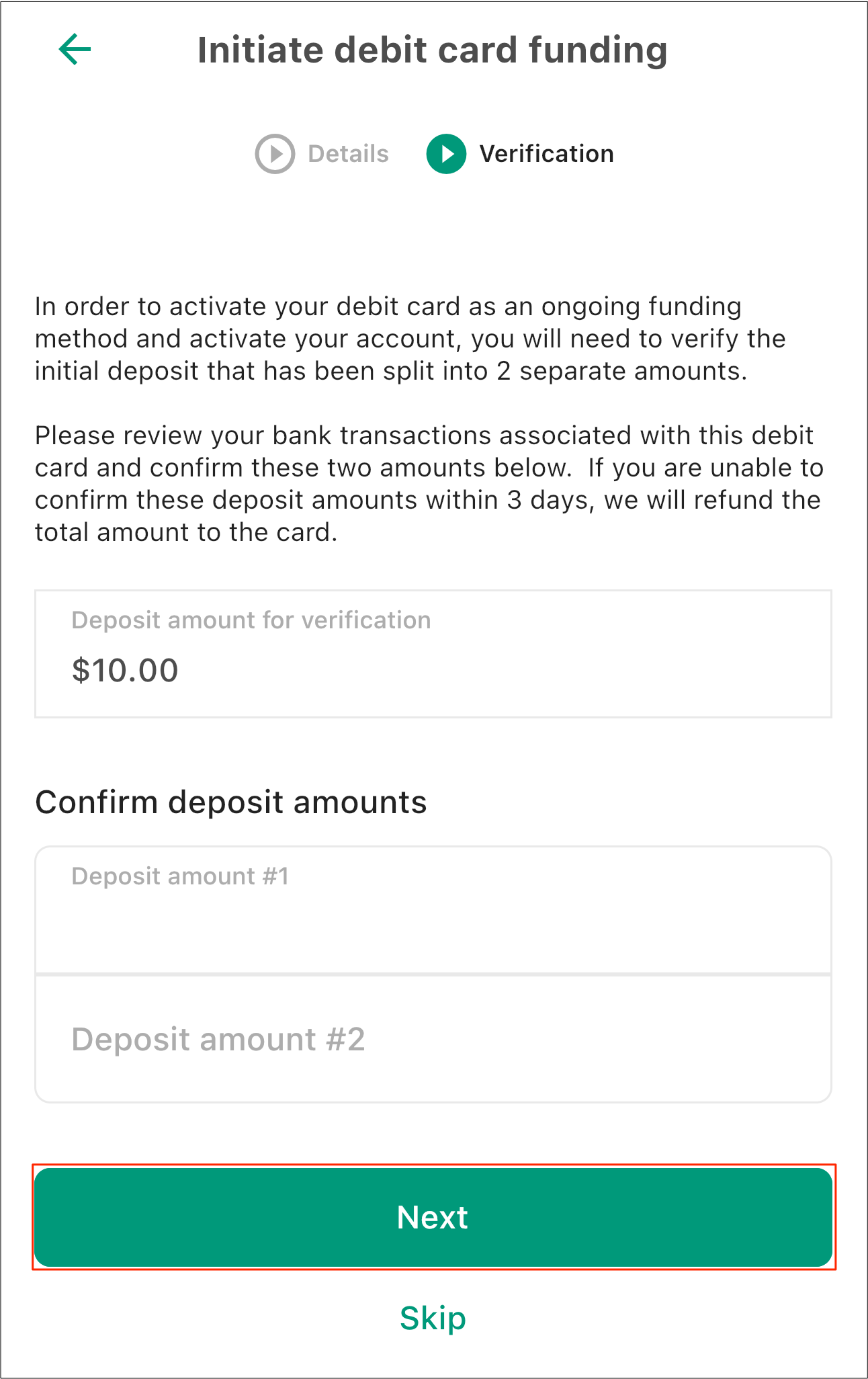 Note: If you do not confirm the split deposit amounts within 3 days, Jassby will refund the total amount to your external debit card.
7. To auto fund your Jassby account, select your preferences > Tap Continue
Note: If do not want to set up auto funding, tap Skip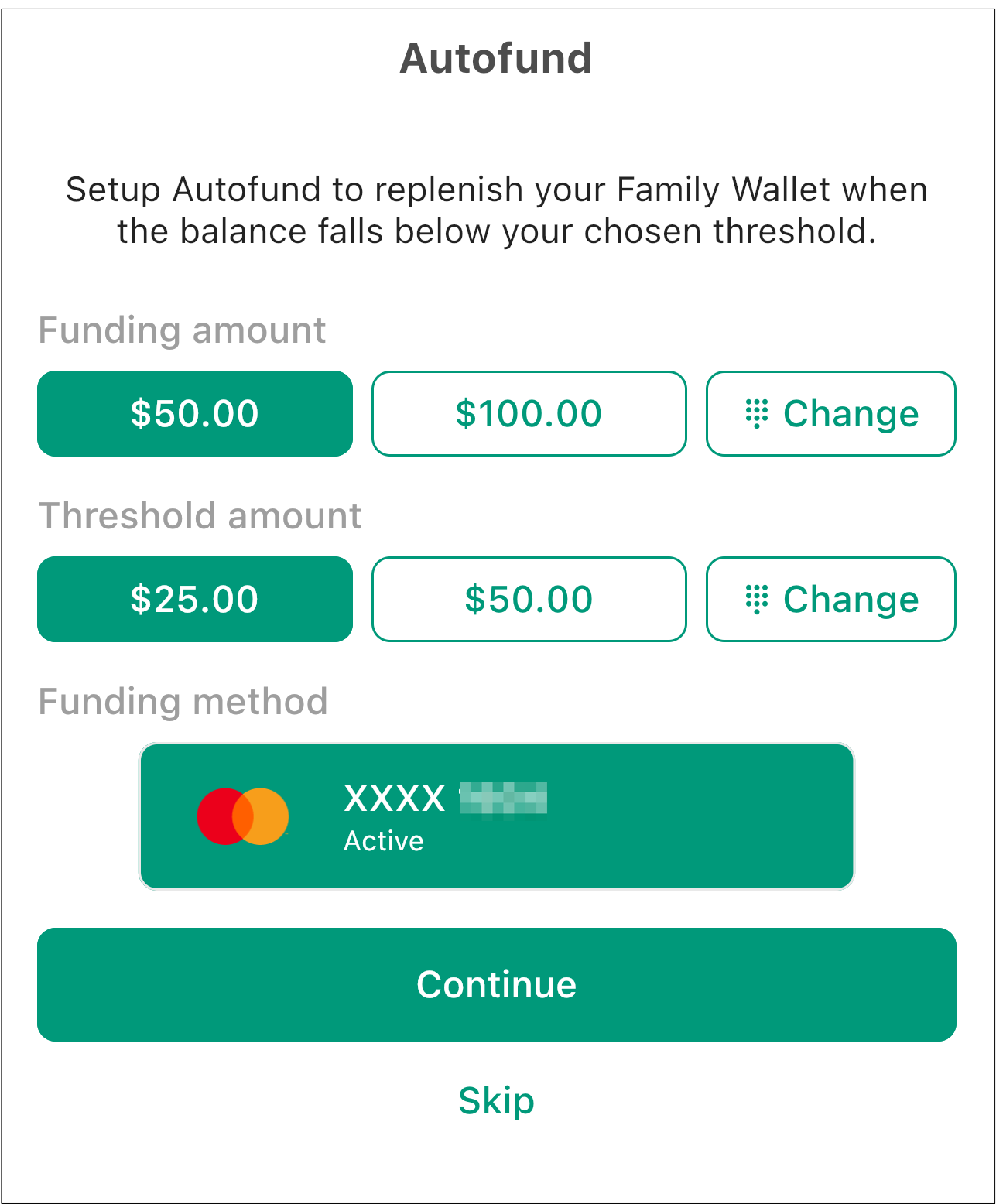 Adding an External Bank Account (Push ACH)
To set up Push ACH funding from an external bank account, log in to your external bank account and set up the transfer to your Jassby account following your bank's instructions. If you need assistance, please contact your bank.
Deleting a Funding Method
1. Log in to your Jassby account > Tap the Family Wallet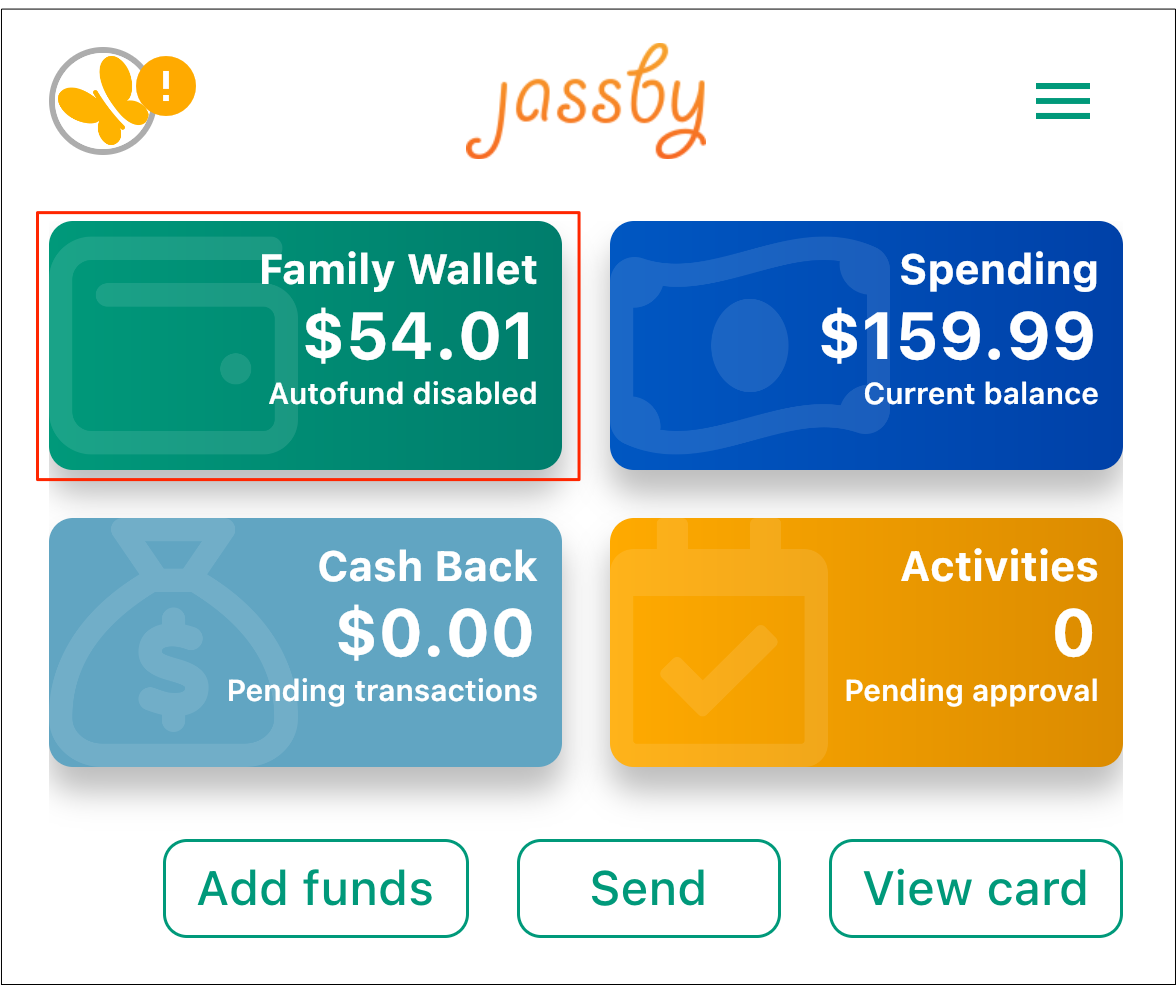 2. Tap Funding methods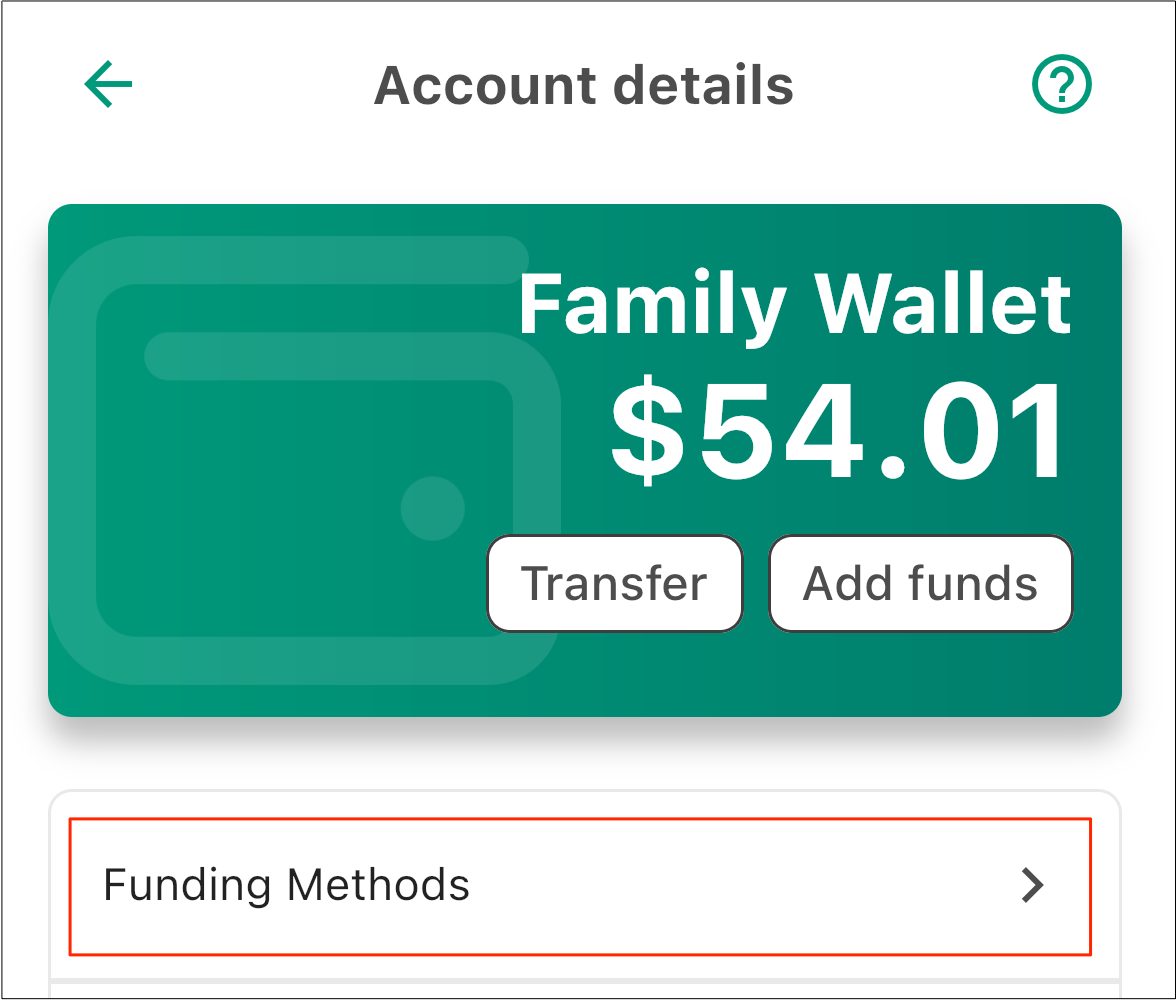 3. Tap the Funding Method you want to delete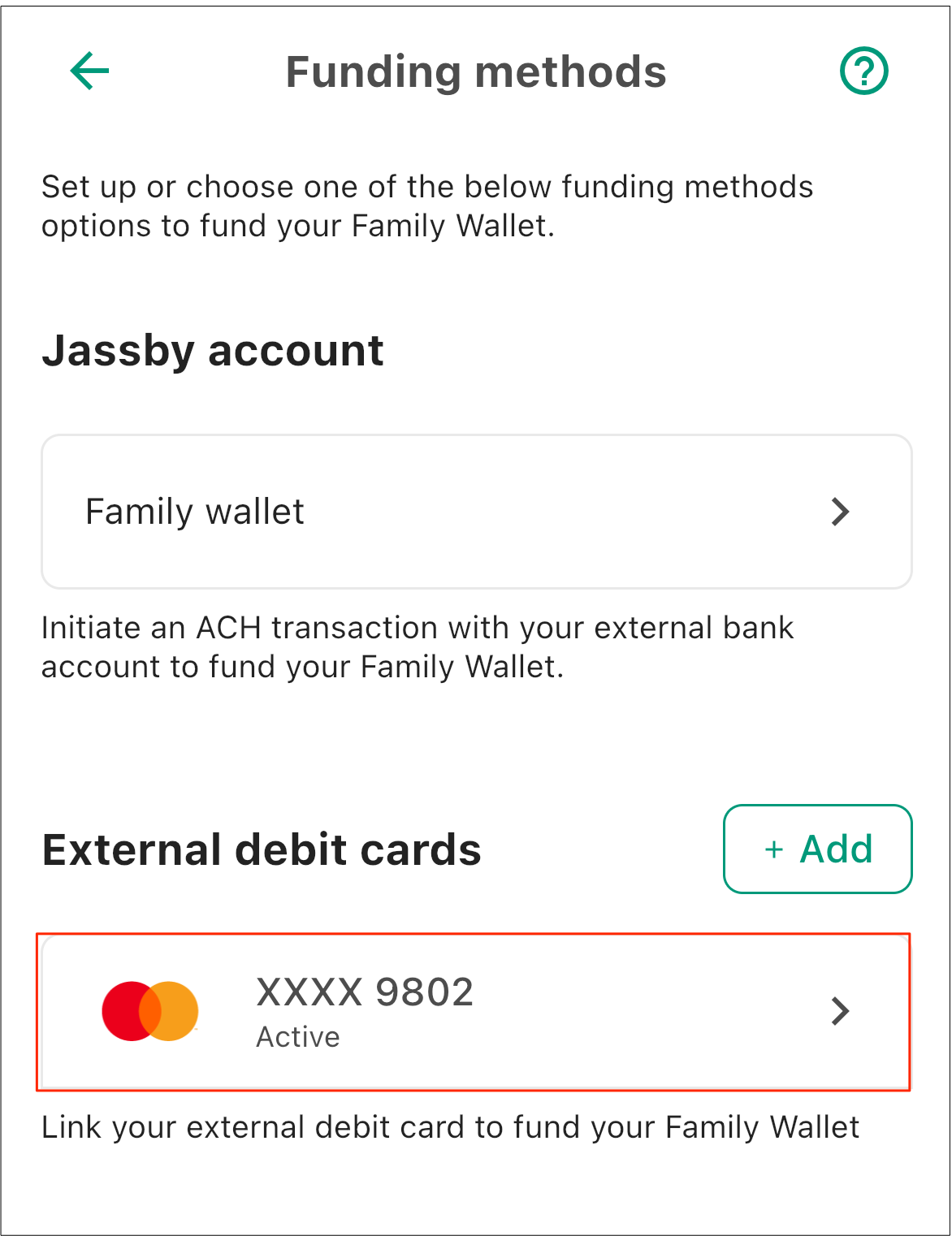 4. Tap Delete
5. On the pop-up, tap Delete to confirm