As a kid or sponsored adult requesting money
1. On the homescreen, tap Request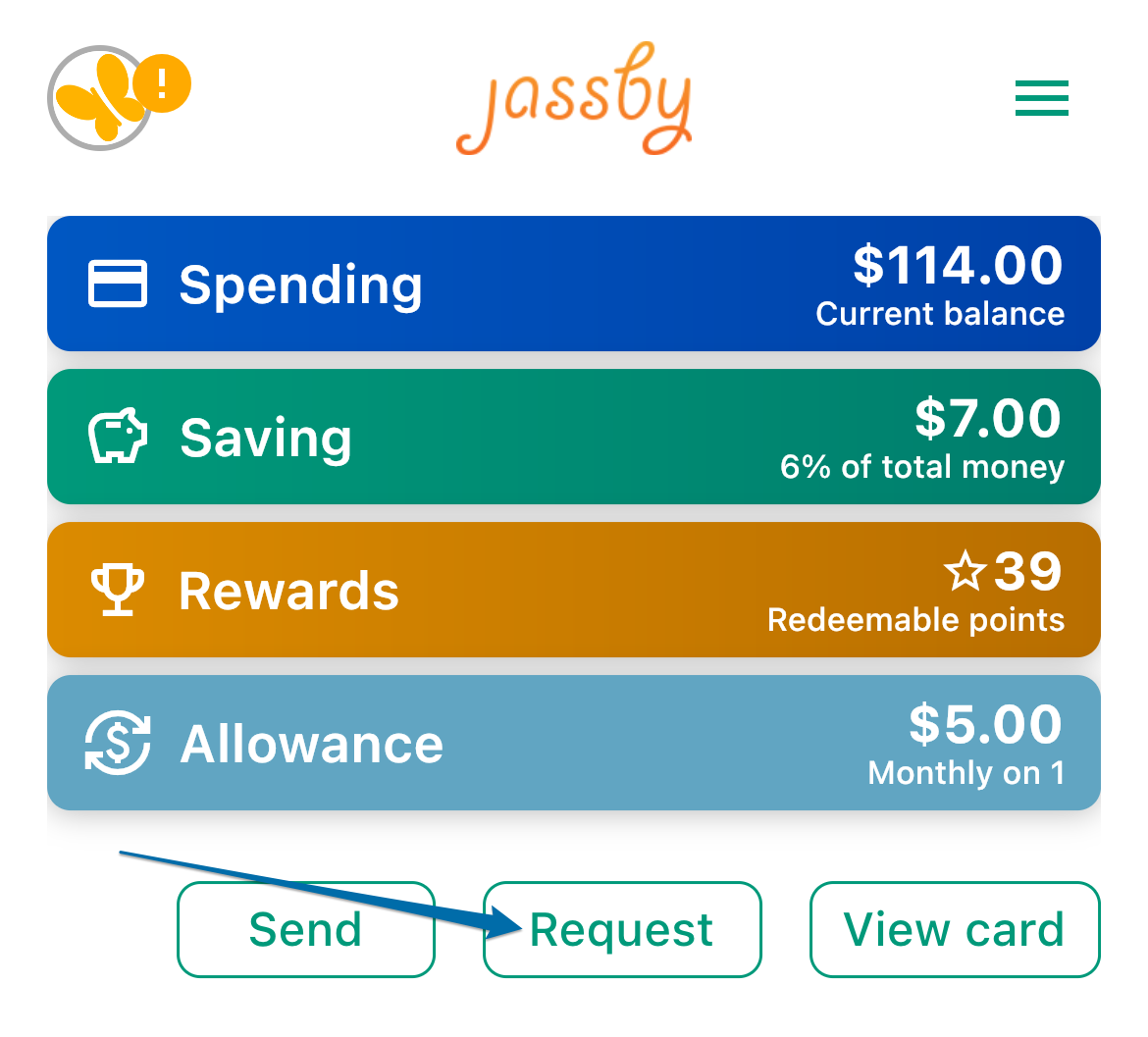 2. Swipe left to select the family member from whom you are requesting money > Select the amount of the request > Add a note if desired > Tap Continue
Note: If you would like to choose an amount other than $5.00 or $10.00,
tap Change to enter a custom amount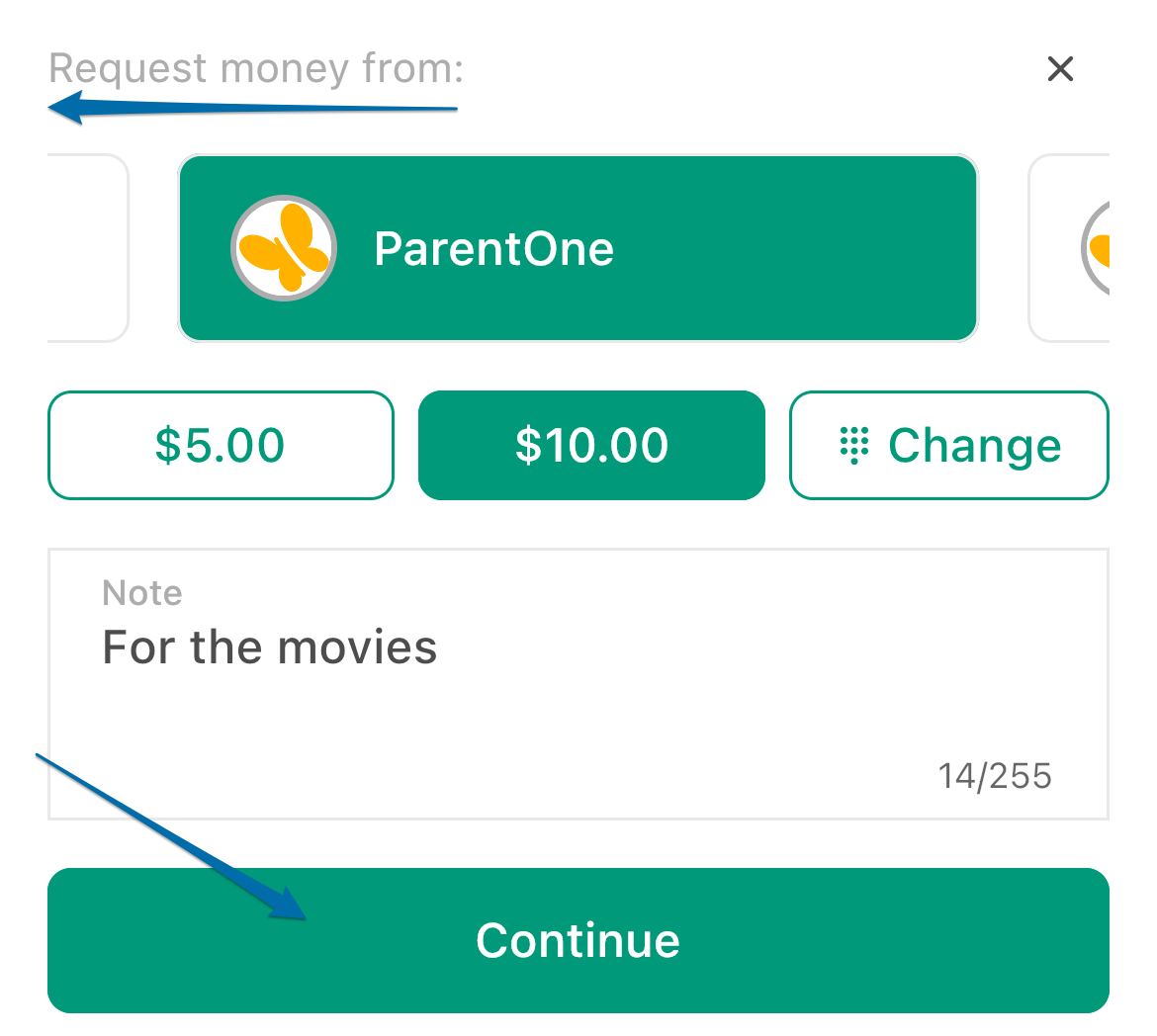 3. You will receive confirmation that the money was requested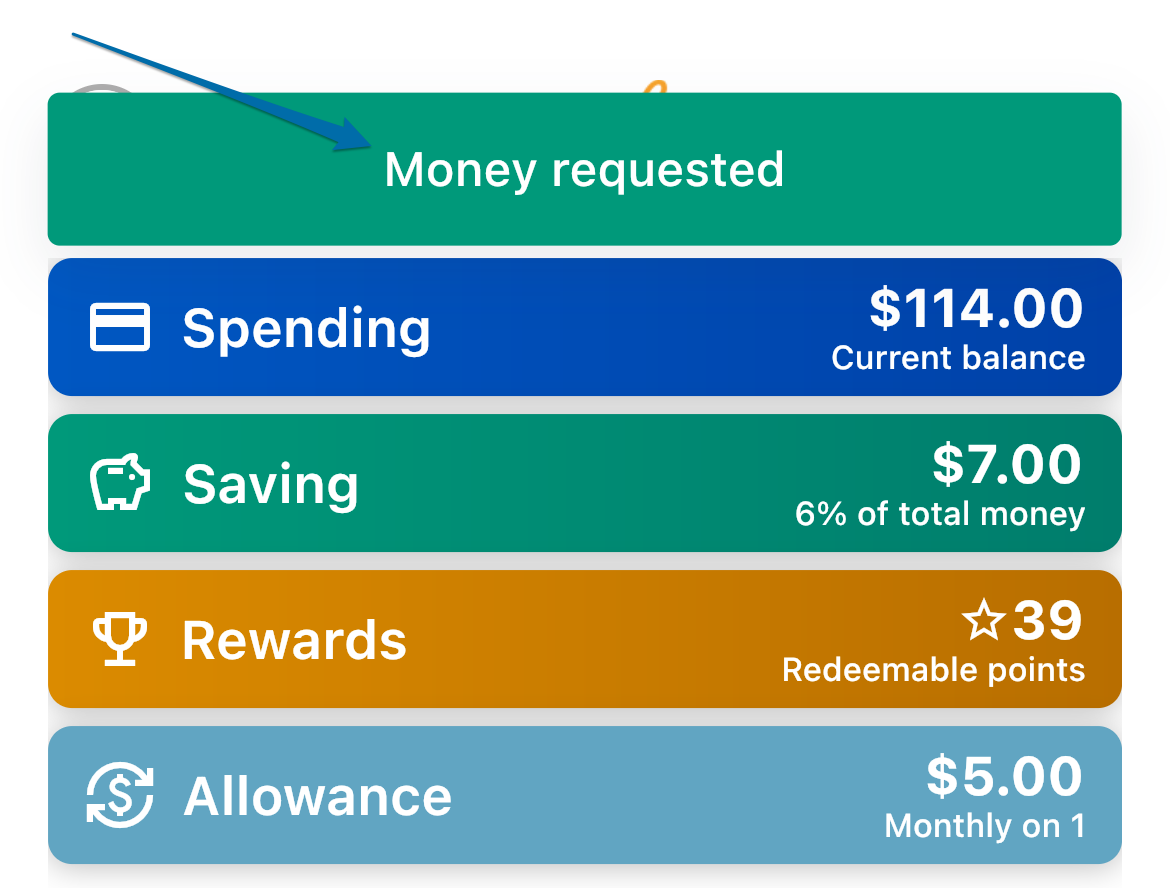 4. Once the request has been approved/denied, you will receive a notification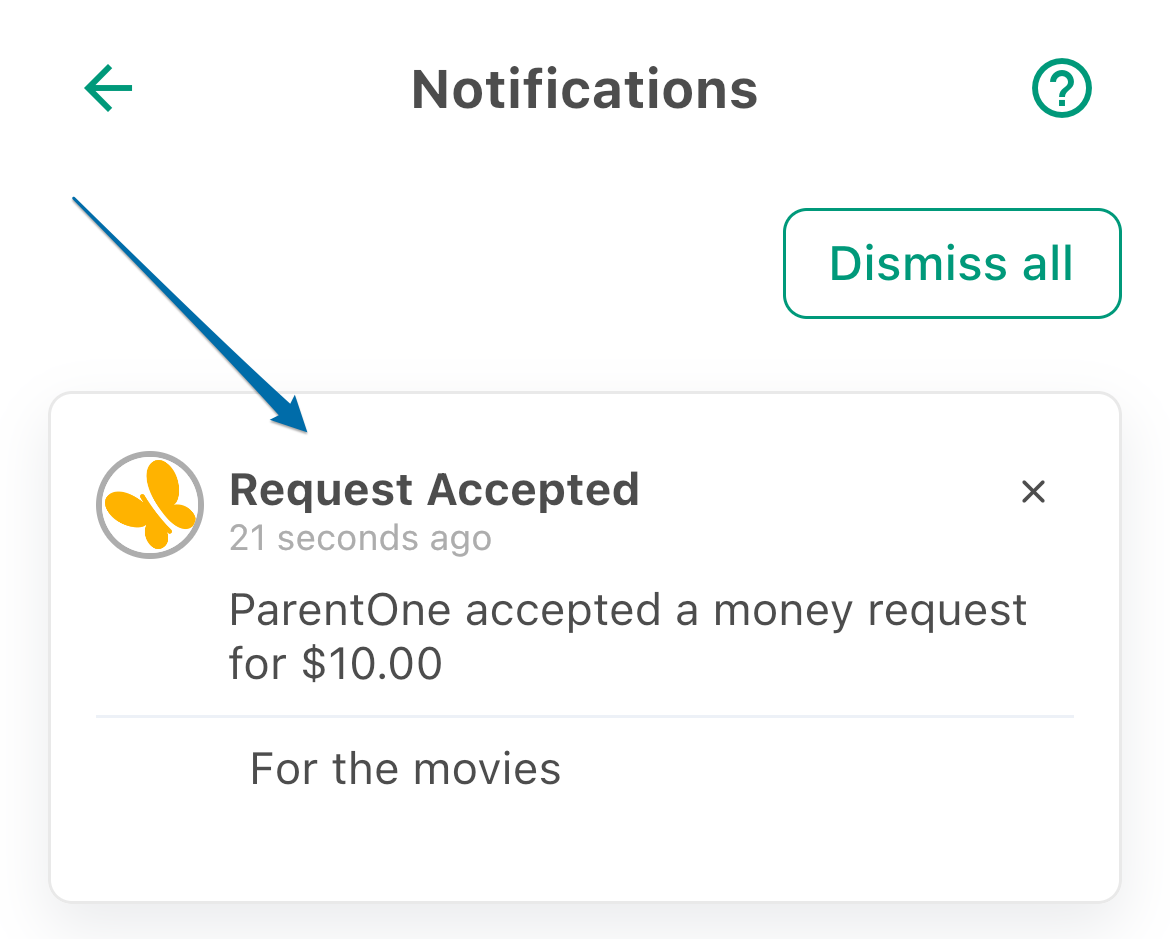 5. If the request has been approved, you will see the transaction in your account.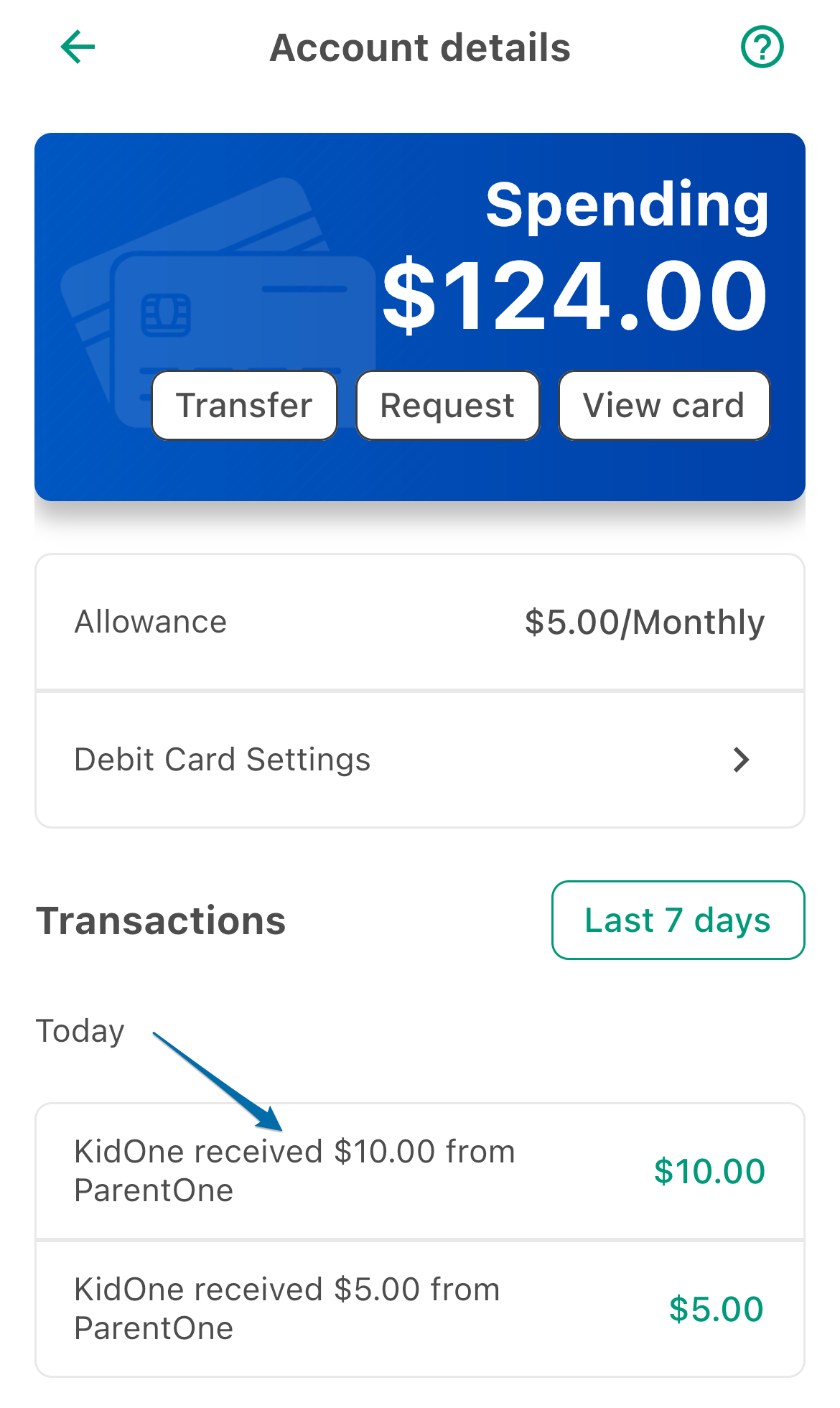 As the family member to whom the request was made
You will receive a notification of the request
1. On the homescreen, tap the notification symbol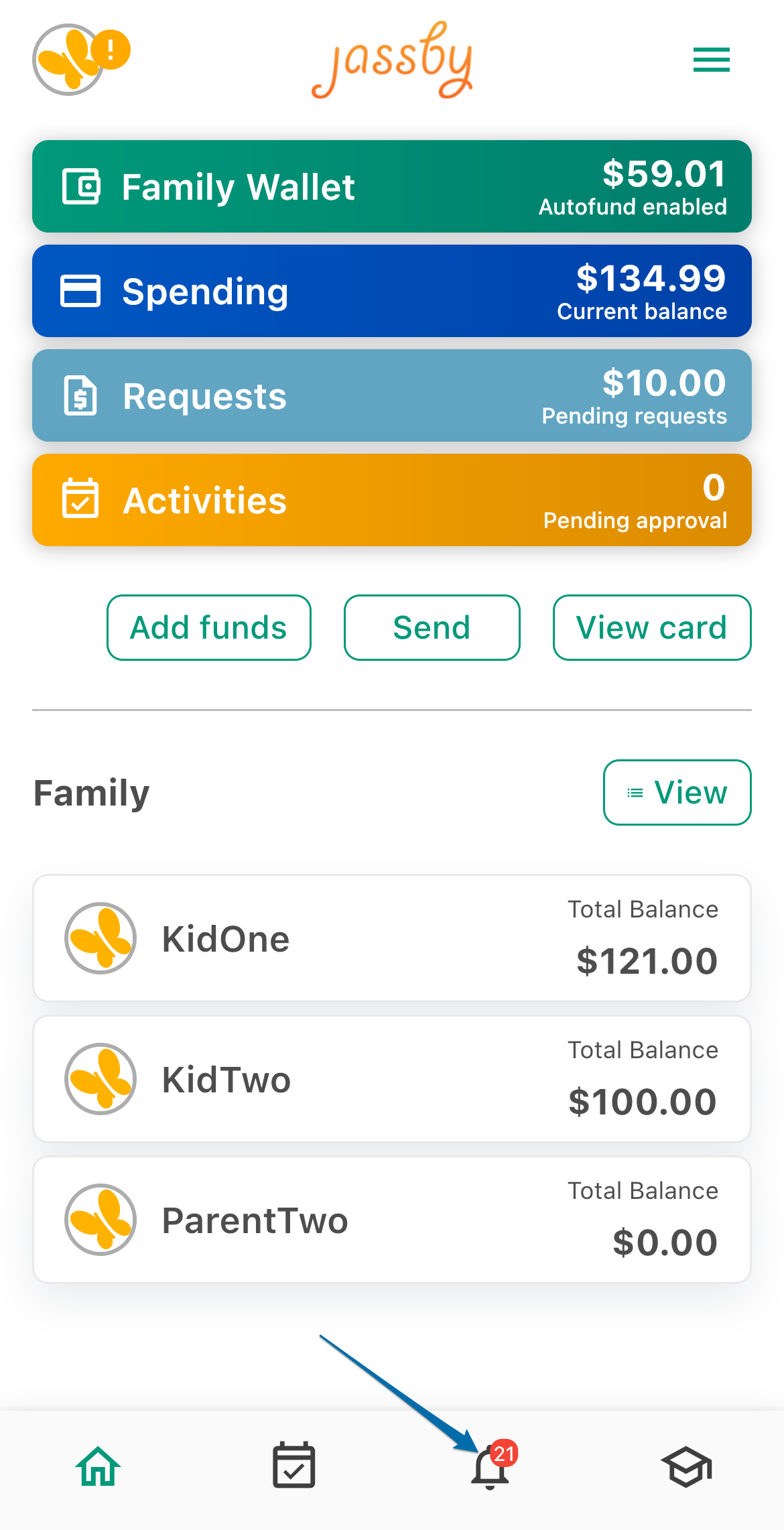 2. The request will have the name of the requestor, the amount requested, and any notes the requestor included.
Tap Approve or Reject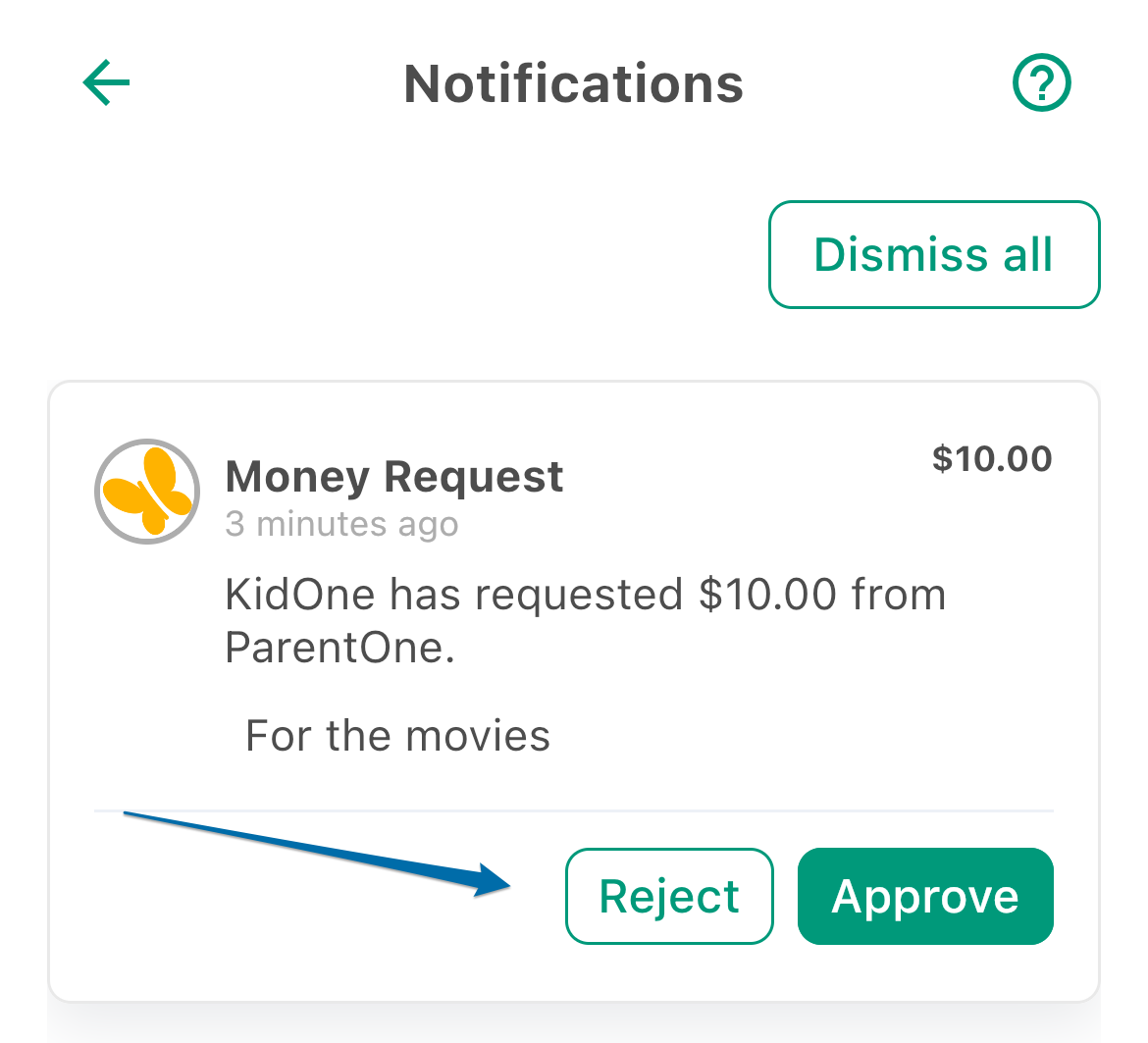 Note: If you approve the request but do not have sufficient funds in 
your account, you will receive the message below and the transaction 
will not be completed.