Kids cannot order their own physical debit cards. If you are a kid and would like a physical debit card, follow the instructions below to send a request to your parent.
1. Log in to your Jassby account > Tap Spending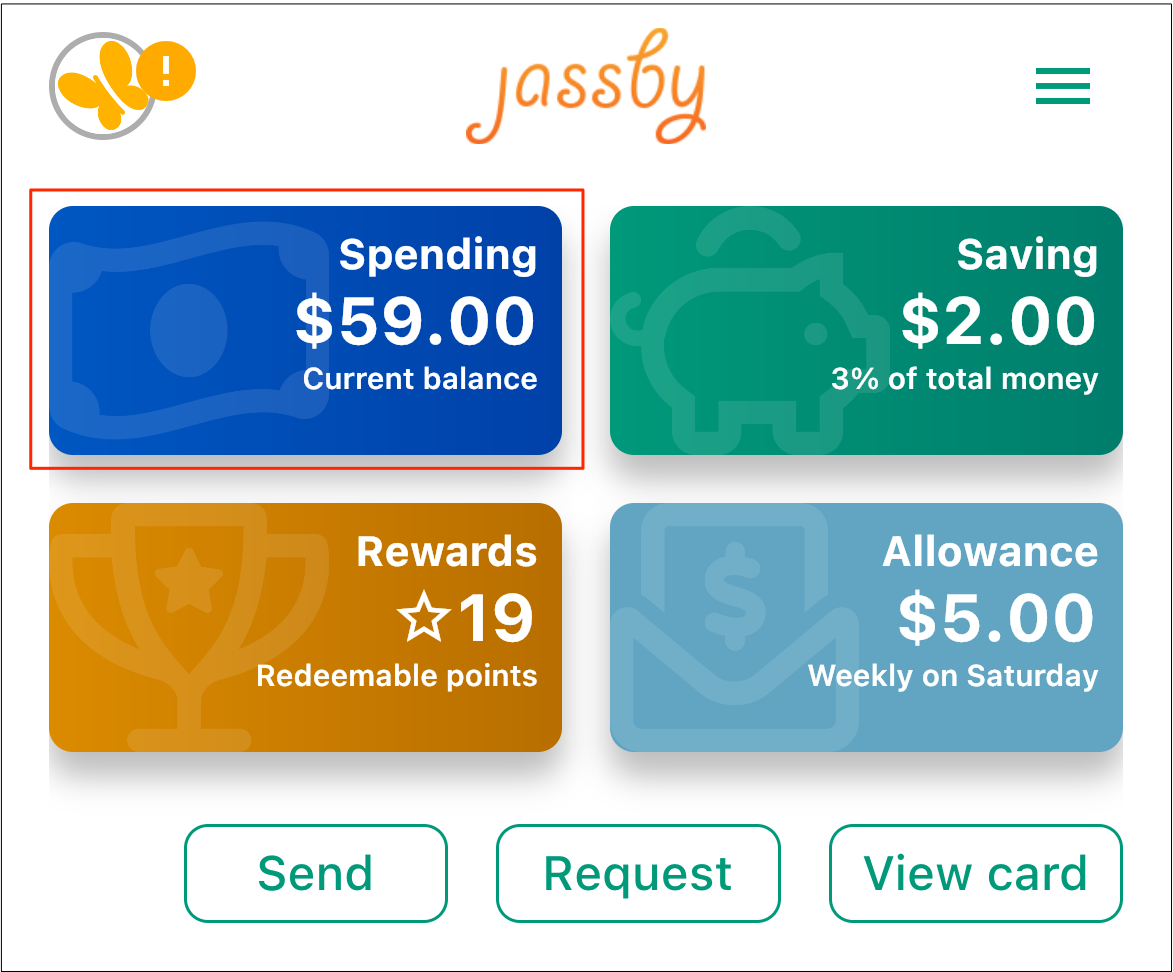 2. Tap Debit Card Settings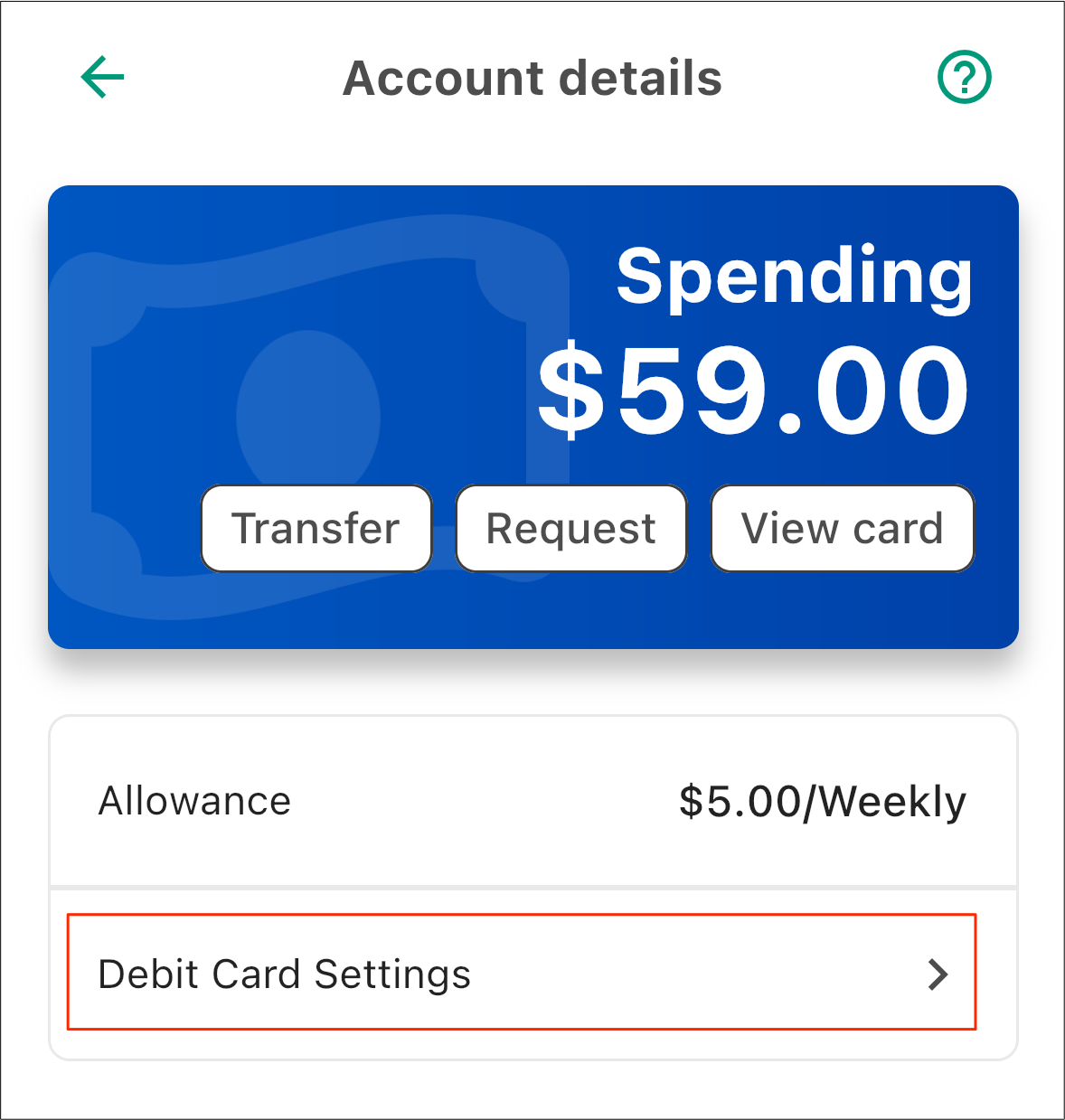 3. Tap Request Physical Debit Card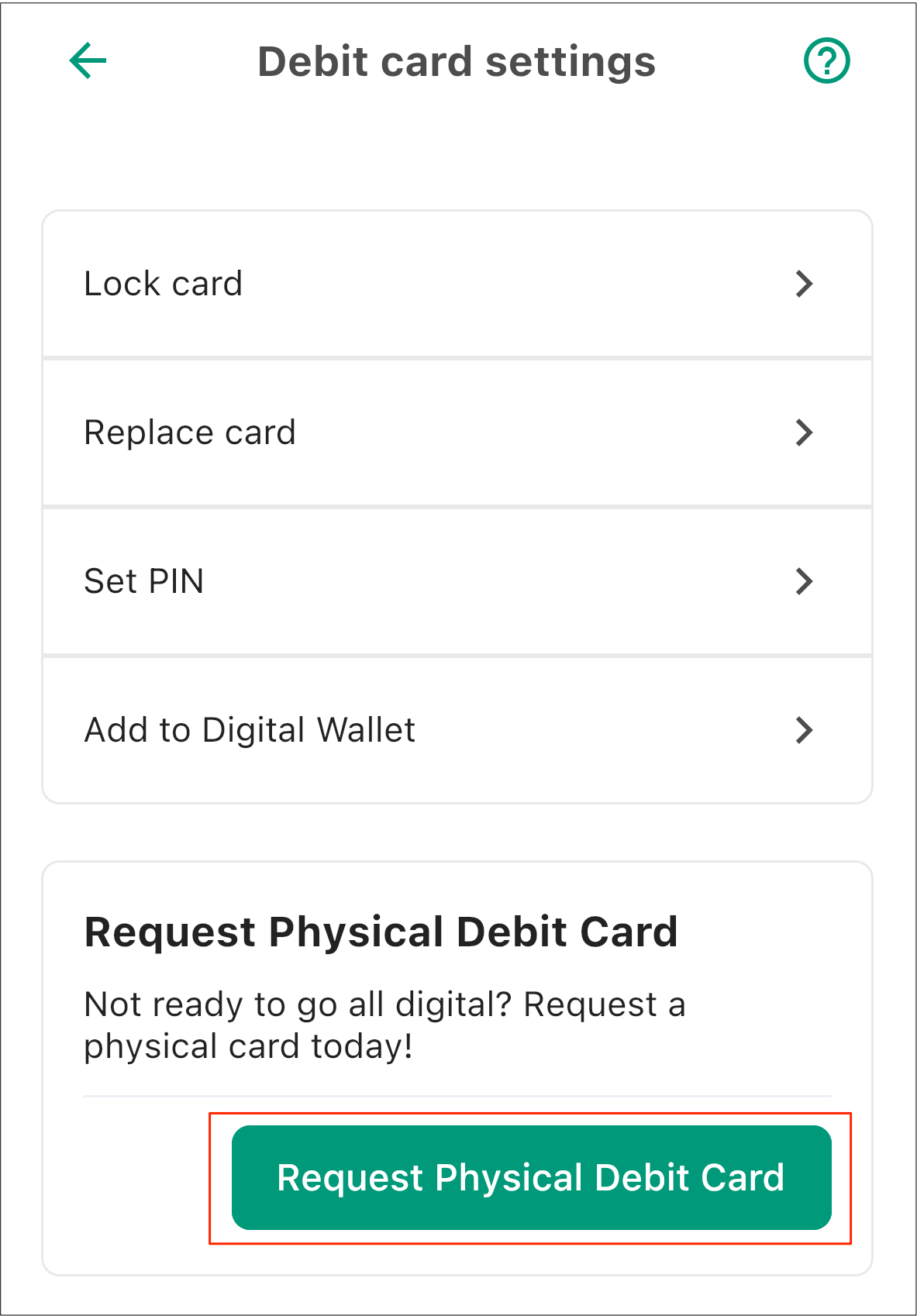 4. Select the method you would like to use to send your parent the request.
5. When your parent receives your request, they will be able to place the order by tapping the link in the message. Sample parent notification shown below.