If you are a kid or sponsored adult and need your debit card replaced, follow these instructions to request that a parent/coordinator replace the card for you.
1. On the homescreen, tap Spending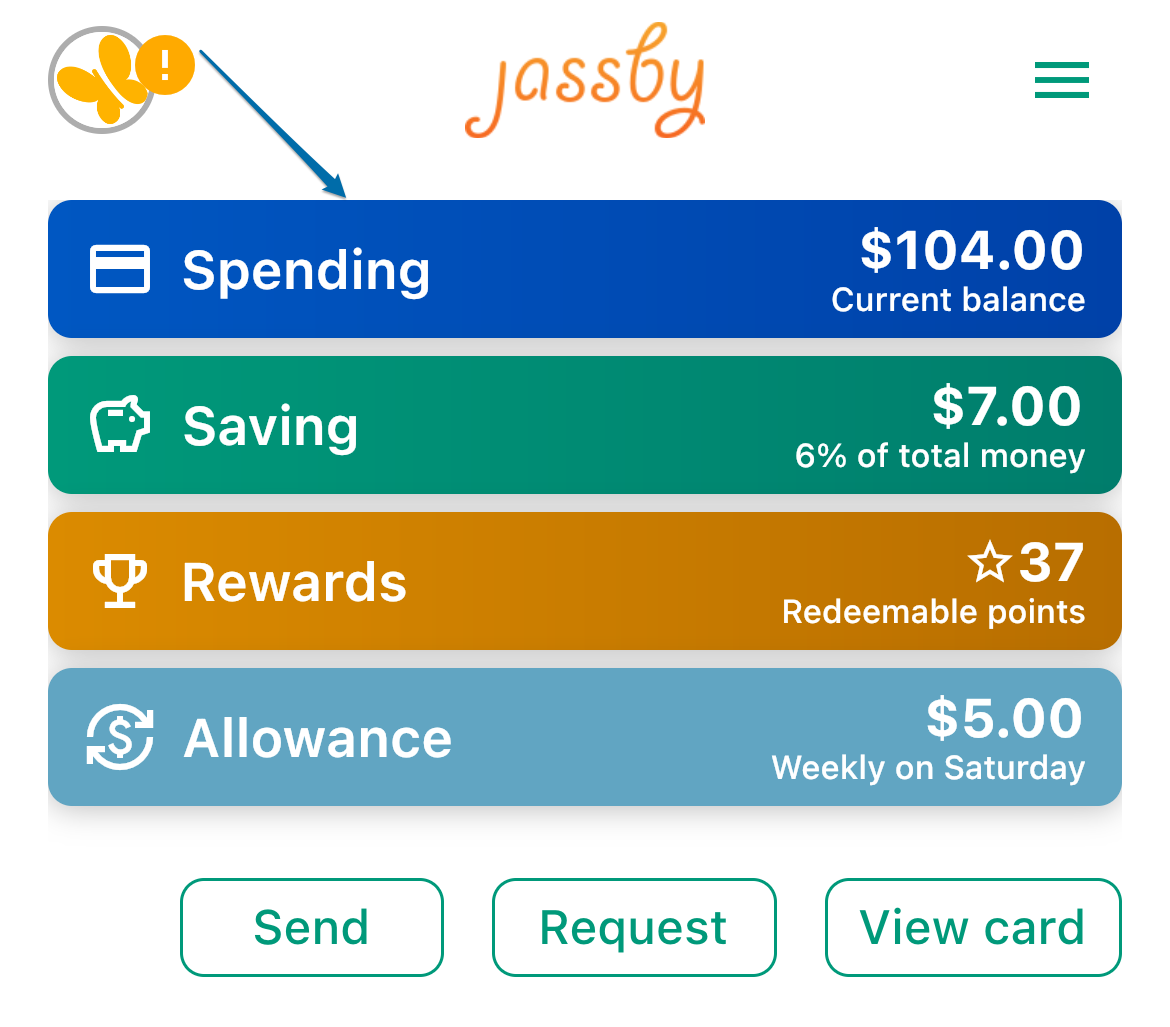 2. Tap Debit Card Settings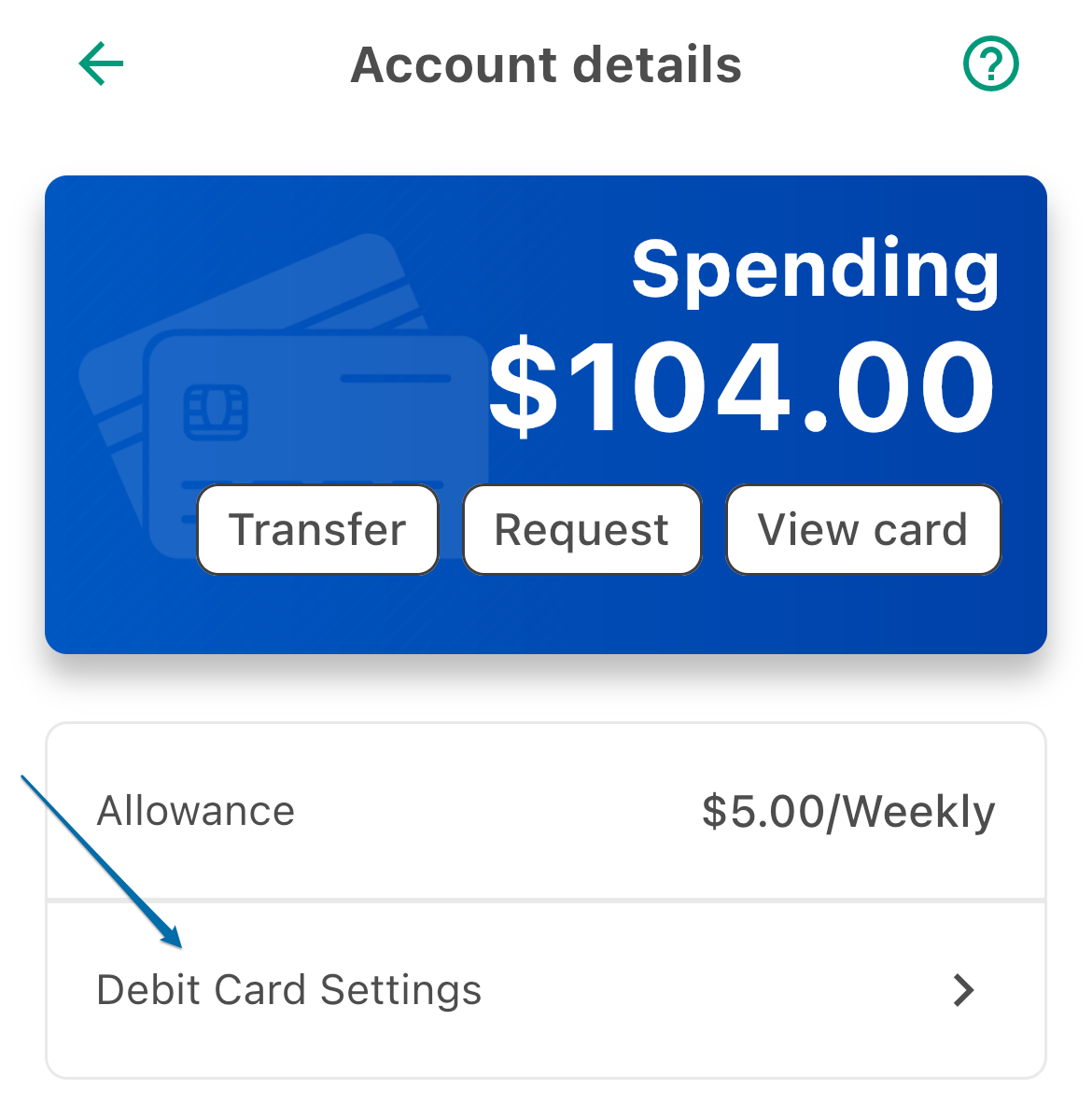 3. Tap Replace card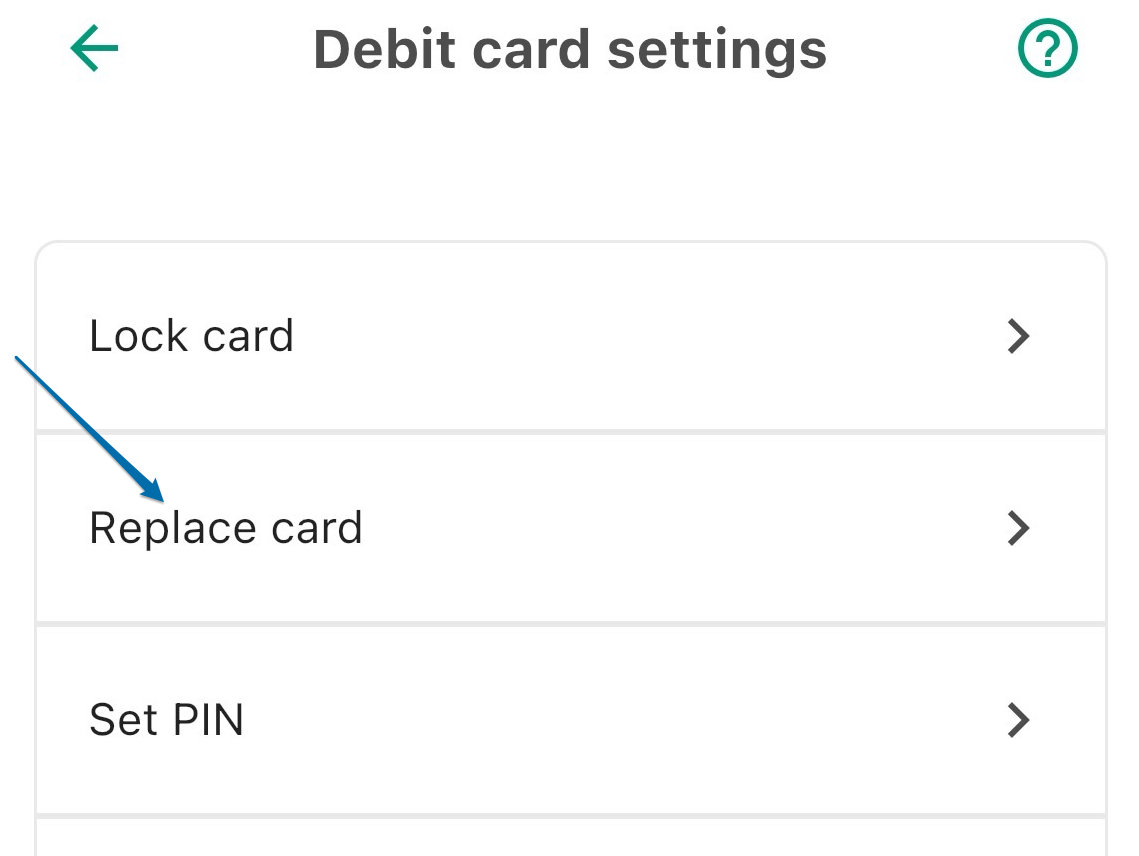 4. Tap Send Notification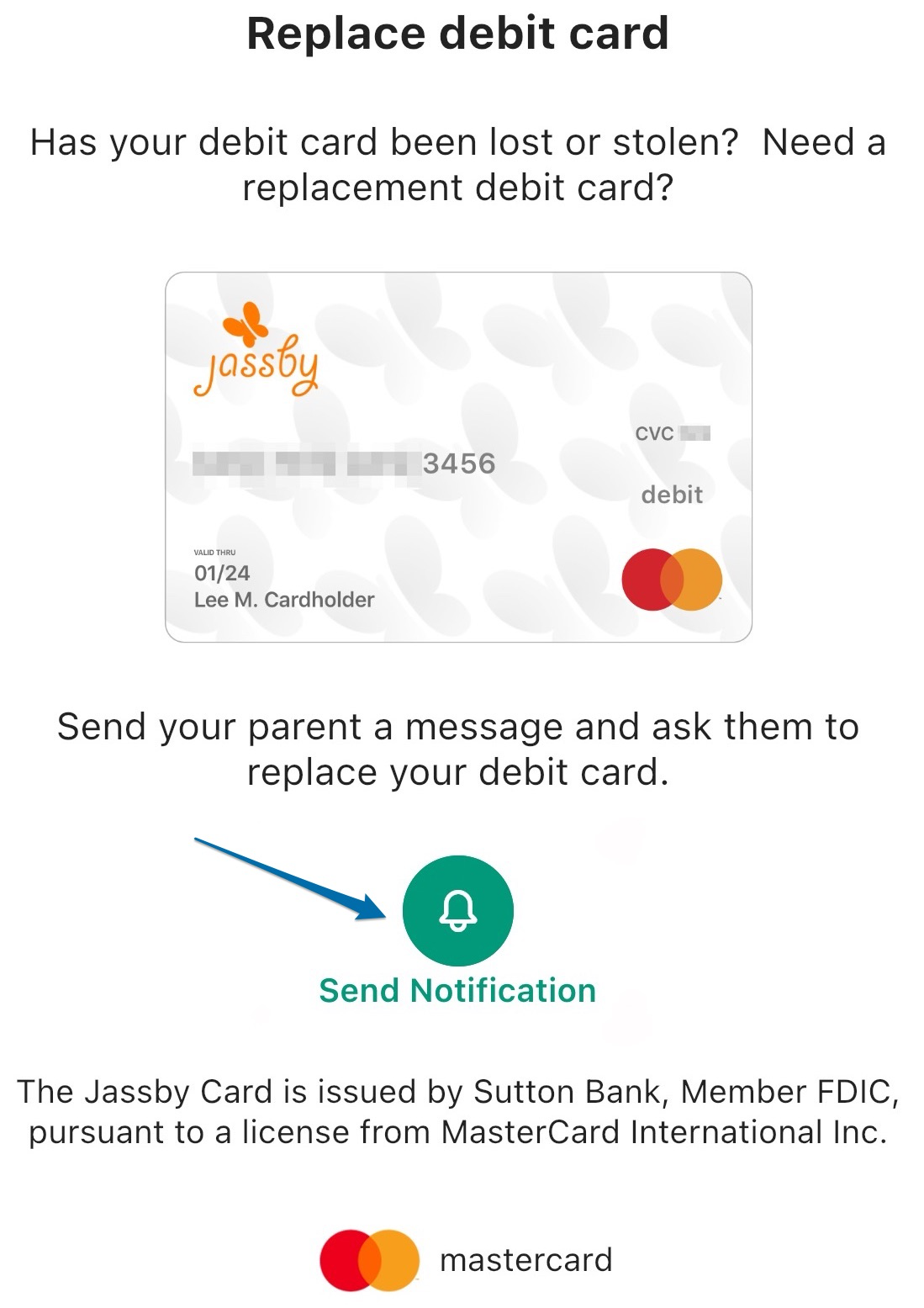 Your parent will receive a notification that you need your card replaced.