This article provides instructions for redeeming rewards points and viewing rewards transaction history.
Note: Only kids and sponsored adults have the Rewards feature.
You must have a minimum of 100 Rewards points in order to redeem 
your Rewards. 100 points = $1.00
Redeem Rewards
Reward points are earned by logging in to your Jassby account each week, receiving allowance, completing transactions, etc. You may also earn points by completing Jassby University courses.
1. On the homescreen, tap Rewards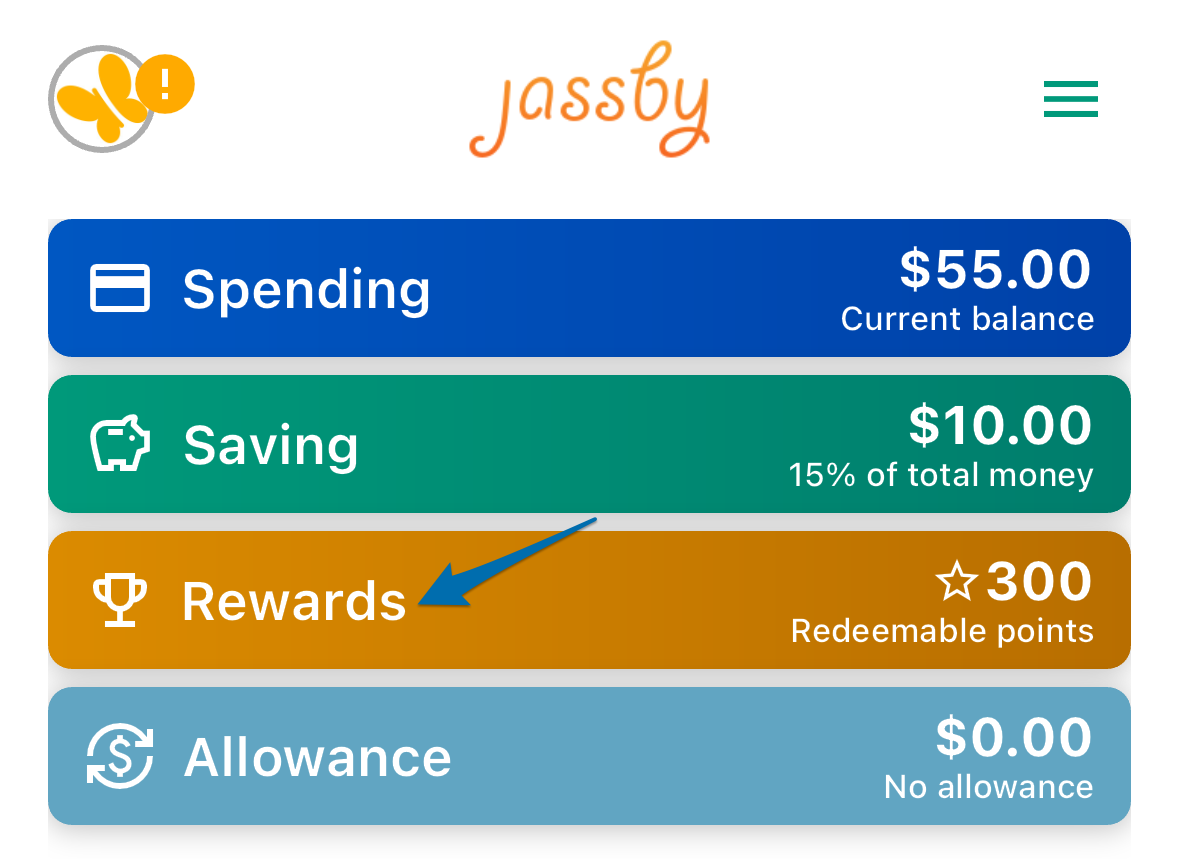 2. Tap Redeem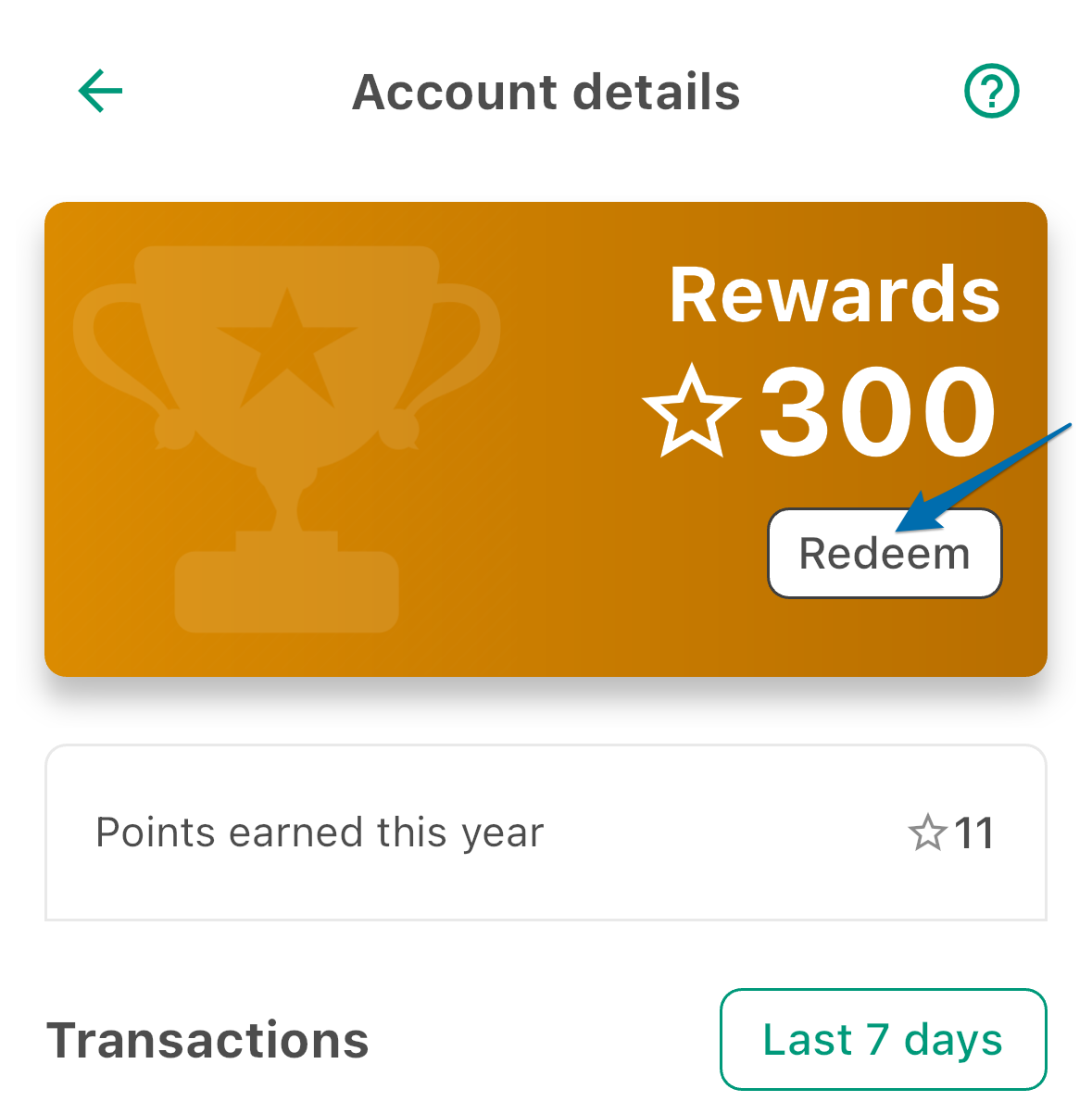 3. Slide to the amount of money you want to redeem > Tap Redeem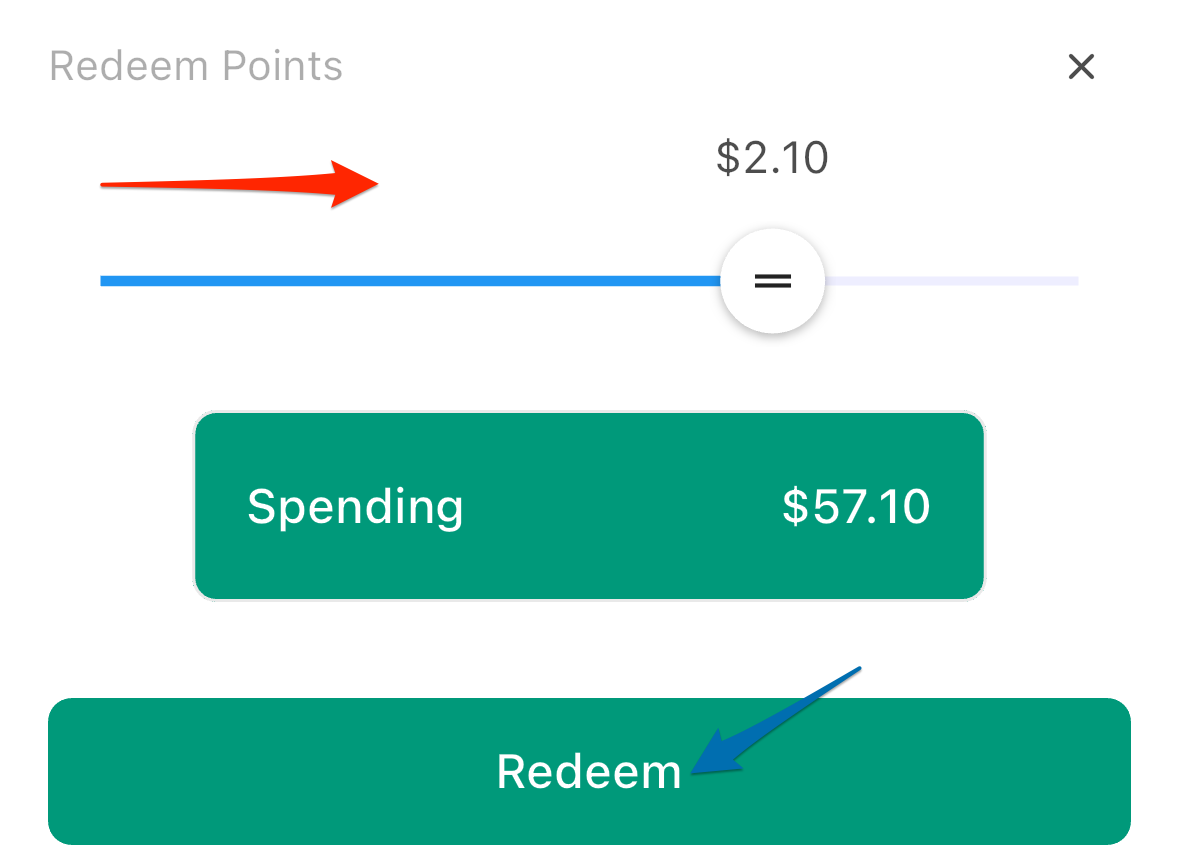 4. Your converted Rewards points will be transferred to your Spending account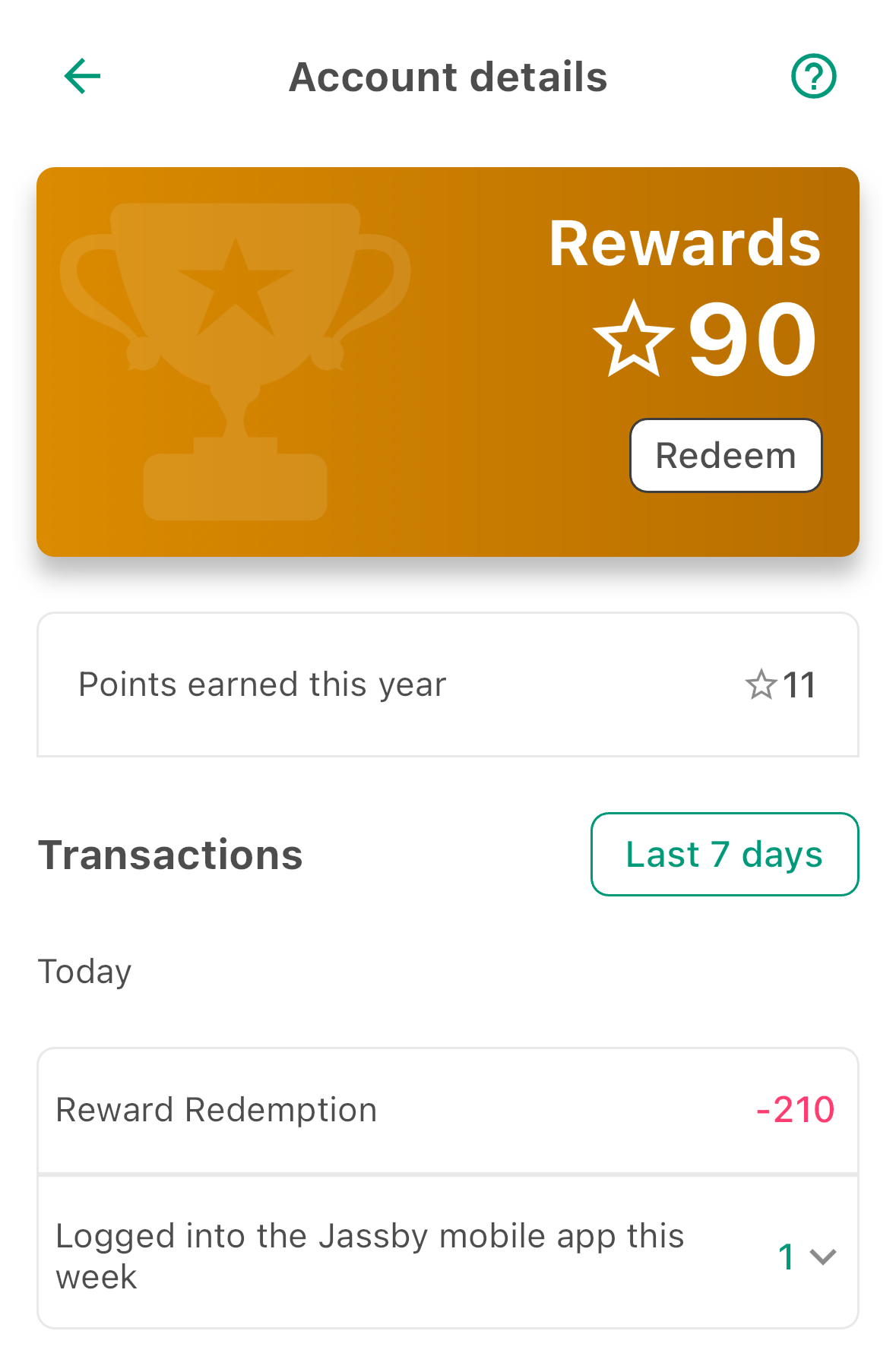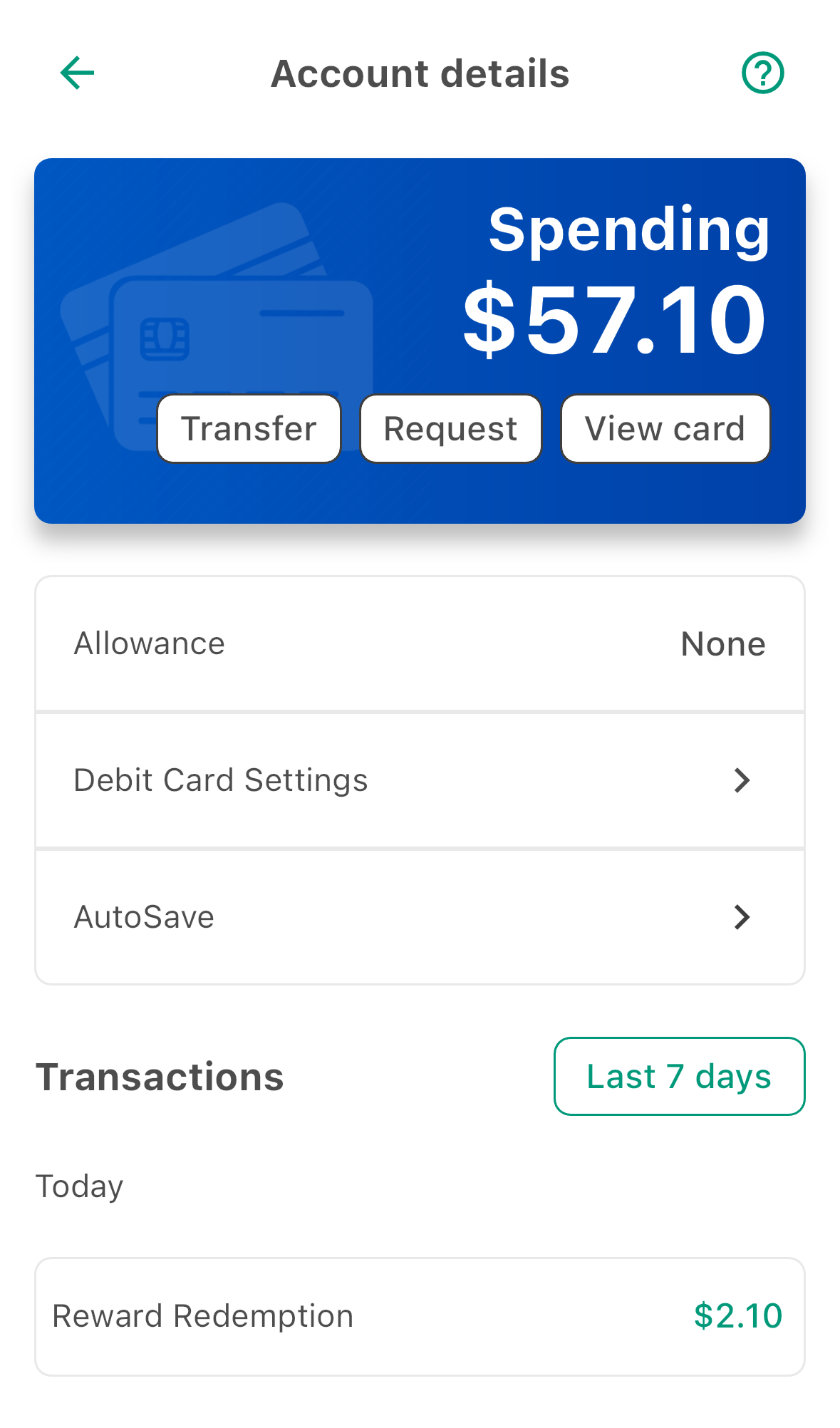 Viewing Rewards History
Note: You can view the history of how you earned your Rewards Points 
under Transactions. By default, rewards points history will be shown 
for the last 7 days. To choose a different timeframe, tap Last 7 Days 
and choose the desired timeframe.