Note: Parents may order physical debit cards for themselves and other family members by following the instructions below. If you are a kid and would like a physical debit card, follow these instructions to request that a parent order a card for you.
1. Log in to your Jassby account > Tap Spending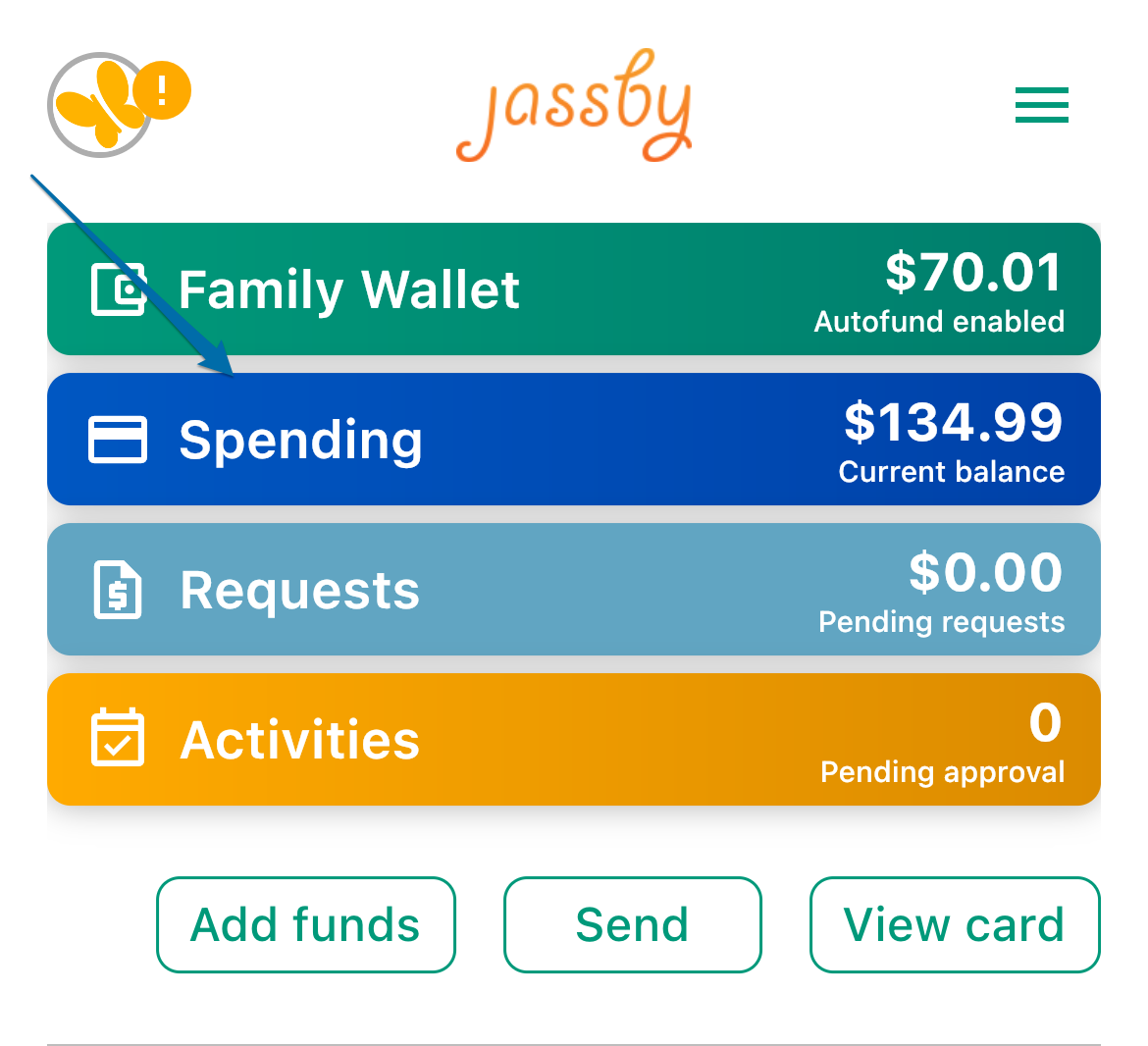 2. Tap Debit Card Settings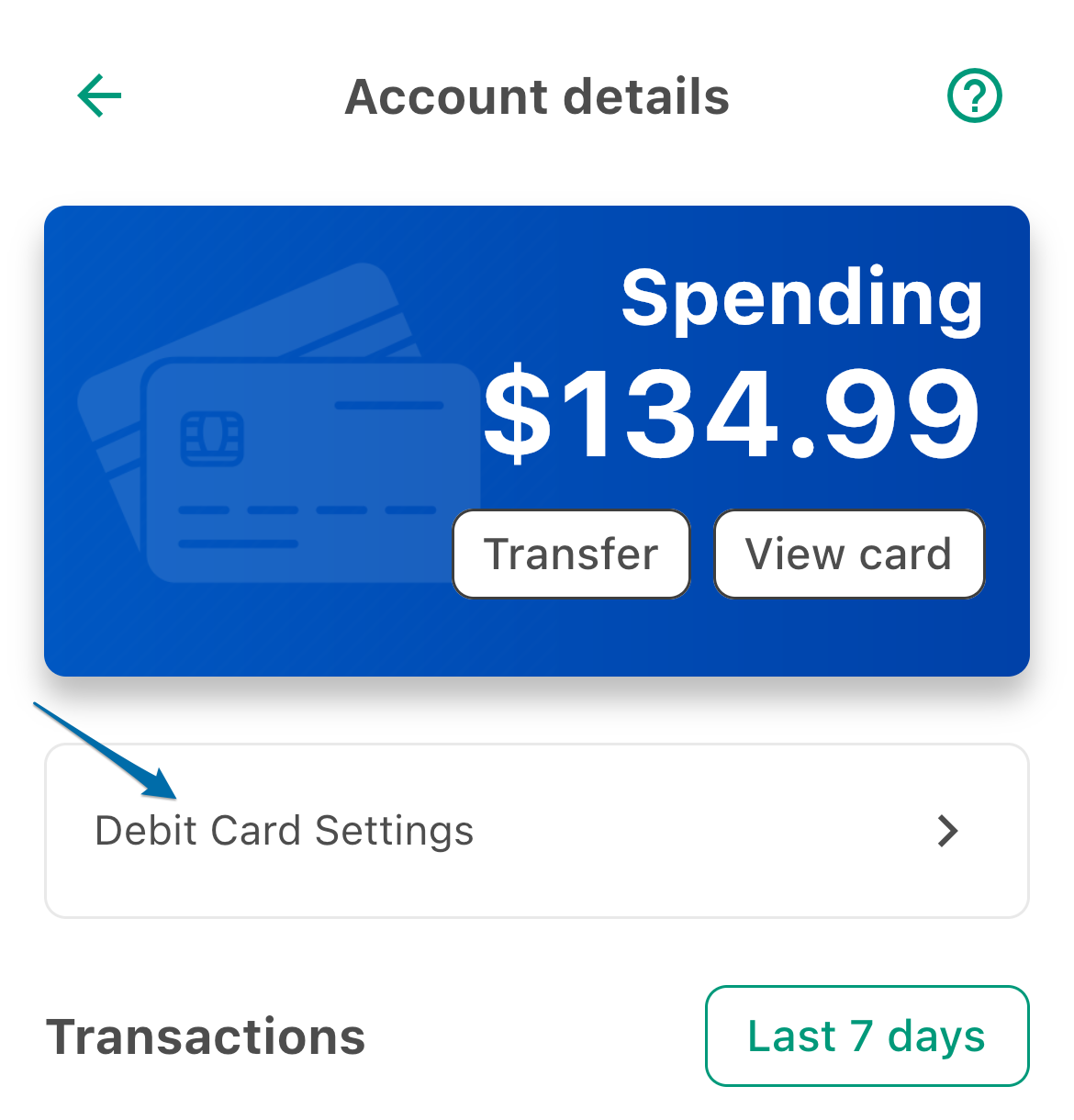 3. Tap Order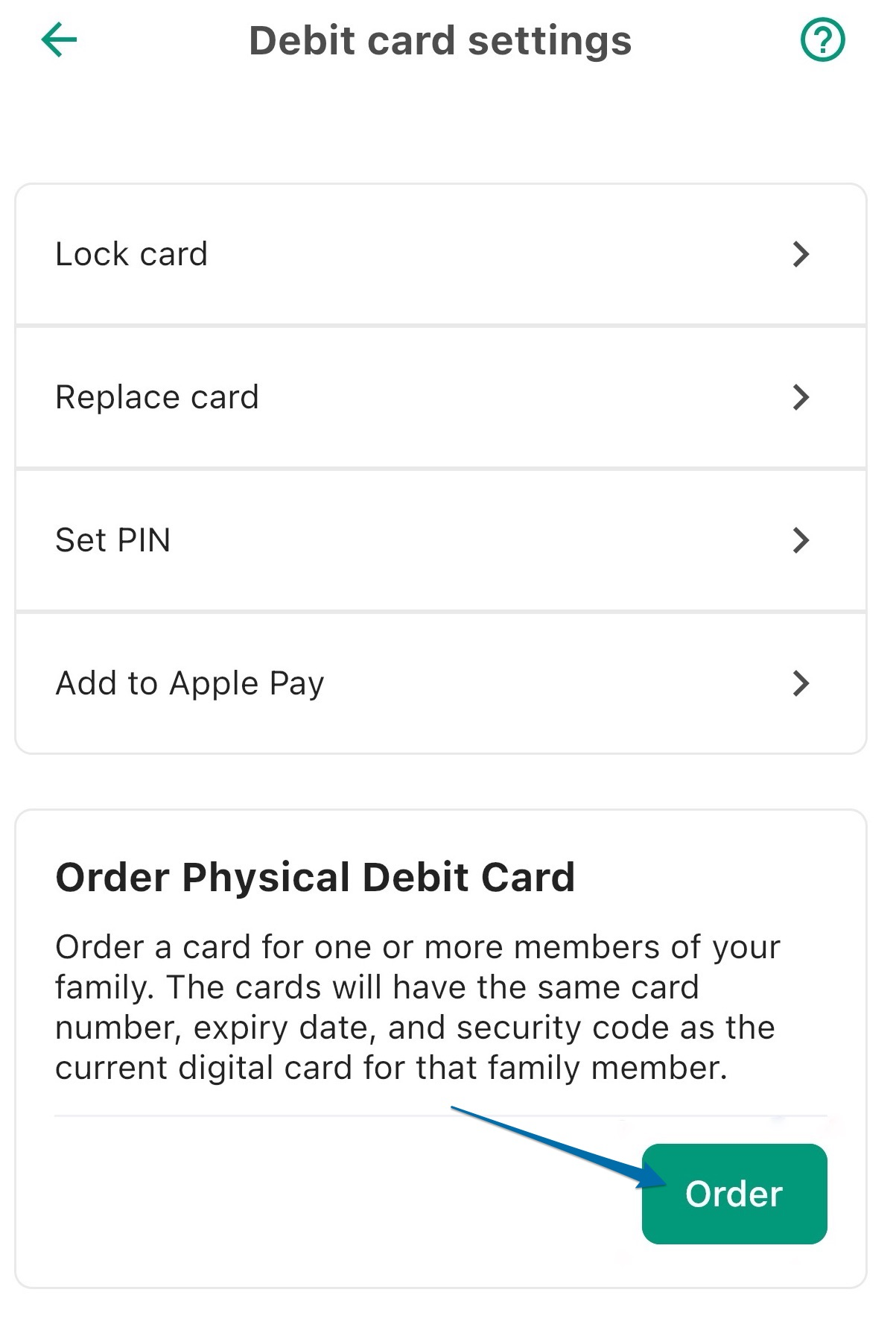 4. Select the family members for whom you are ordering cards > confirm the shipping address for each person > Tap Continue to place the order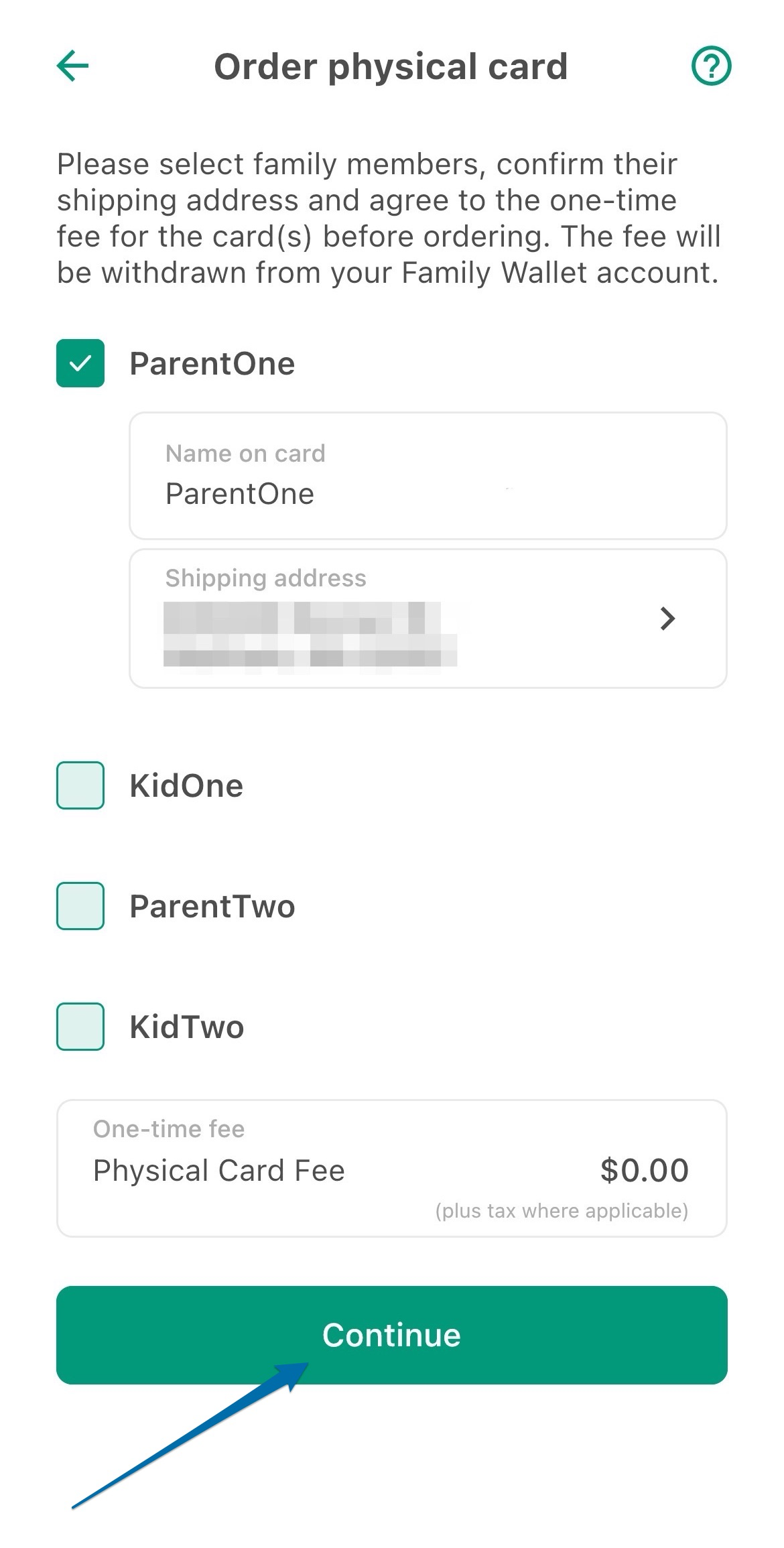 Note: The initial physical card for each family member is provided free of charge. There is a fee of $4.95 (+ applicable tax) for each replacement physical debit card. Instructions for replacing a debit card are found here.
5. You will receive a message that the card order was successful > Tap Continue to close the pop-up