Once the Parent Organizer has created an account and added you to the account, you will receive an activation email with a Verification Code.
1. Download the Jassby app from the Apple App Store or the Google Play Store or scan the QR code.
2. Open the Jassby app > Select Join Existing Family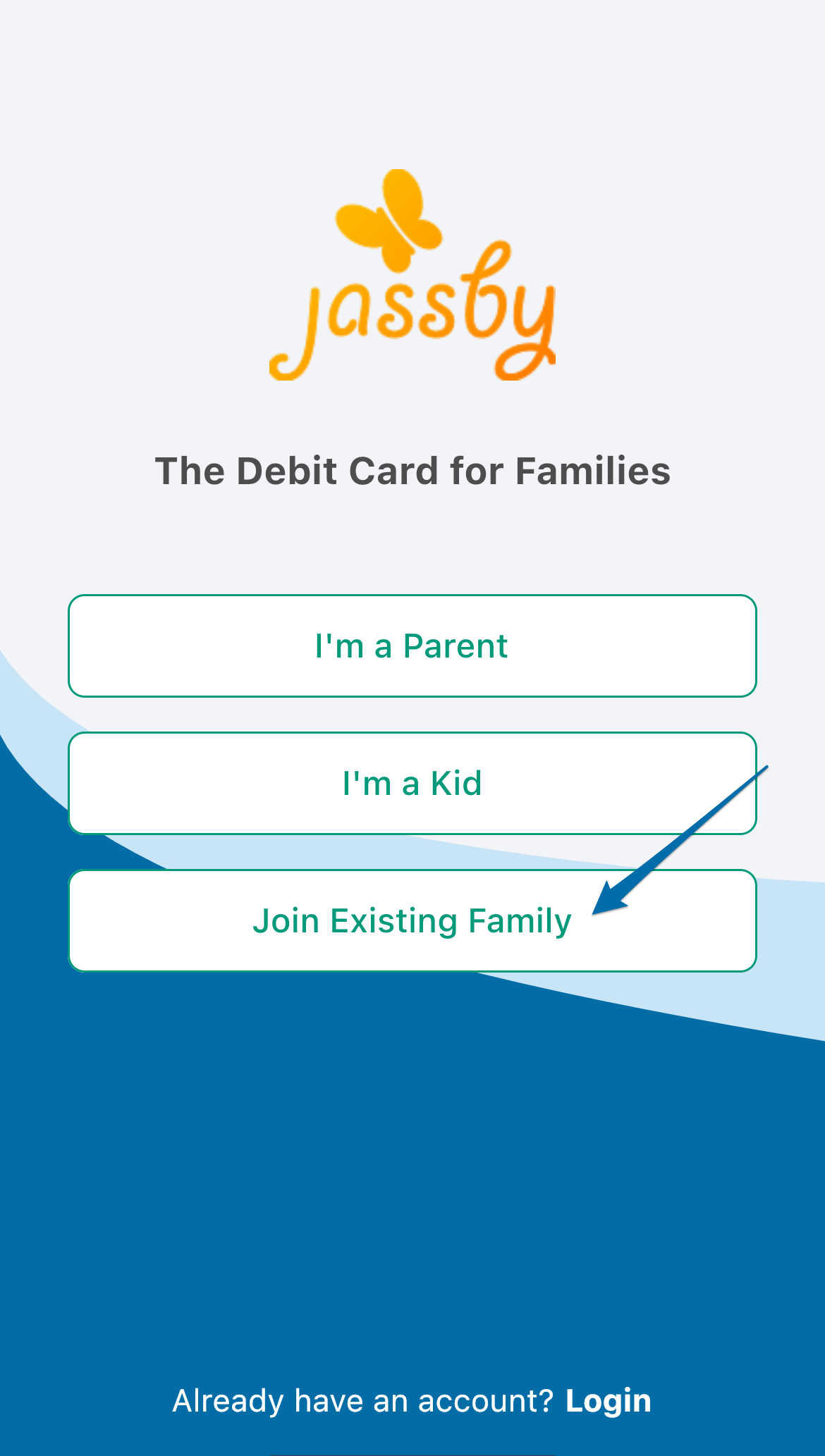 3. Enter the Verification code from the email, Last name, and Date of birth > Tap Continue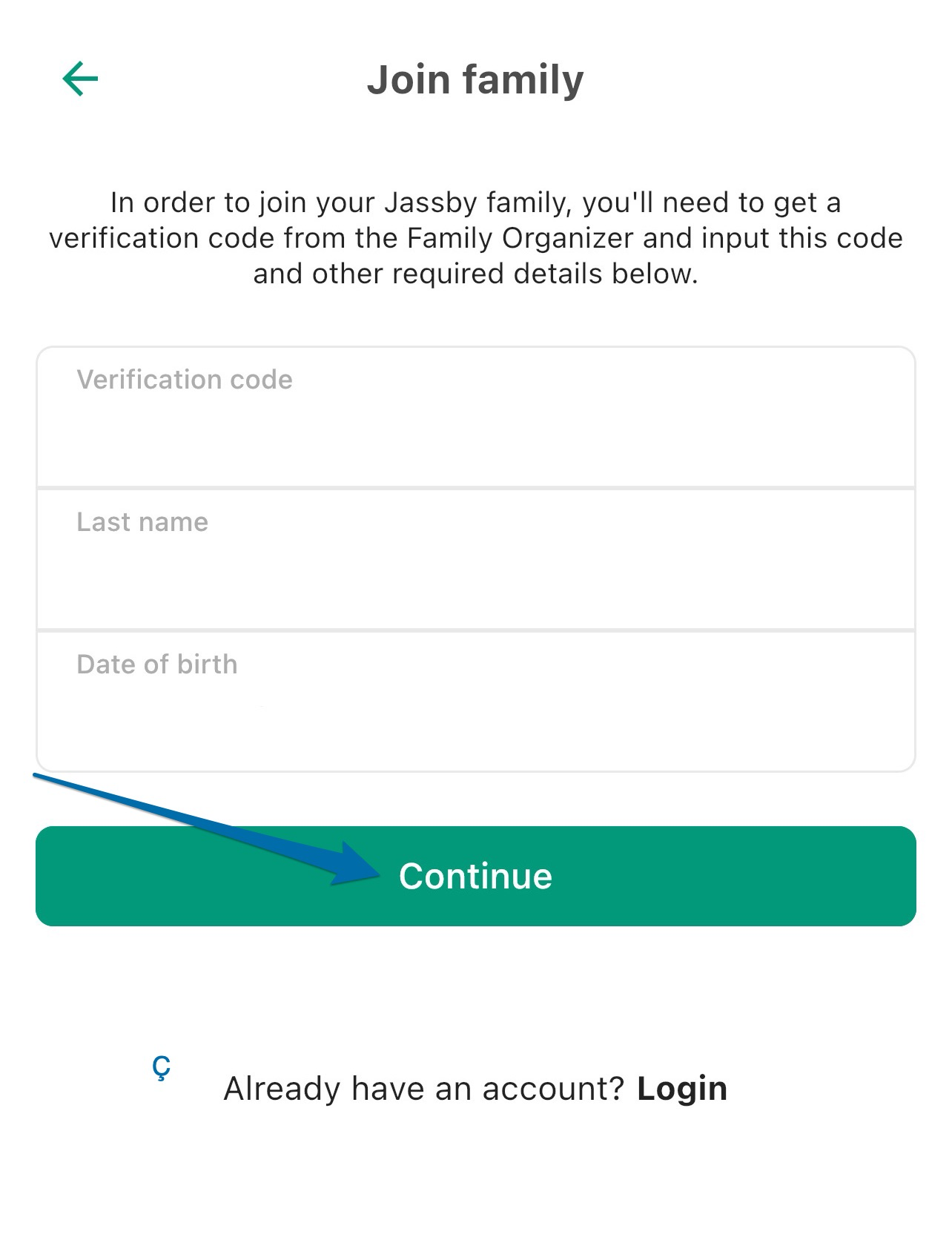 Note: Last name field is case-sensitive. If you have entered your name 
and DOB correctly and receive an error, have the Parent Organizer on the
account send you a new code following these instructions.
4. Enter your desired Username > Enter and confirm your password > Tap Continue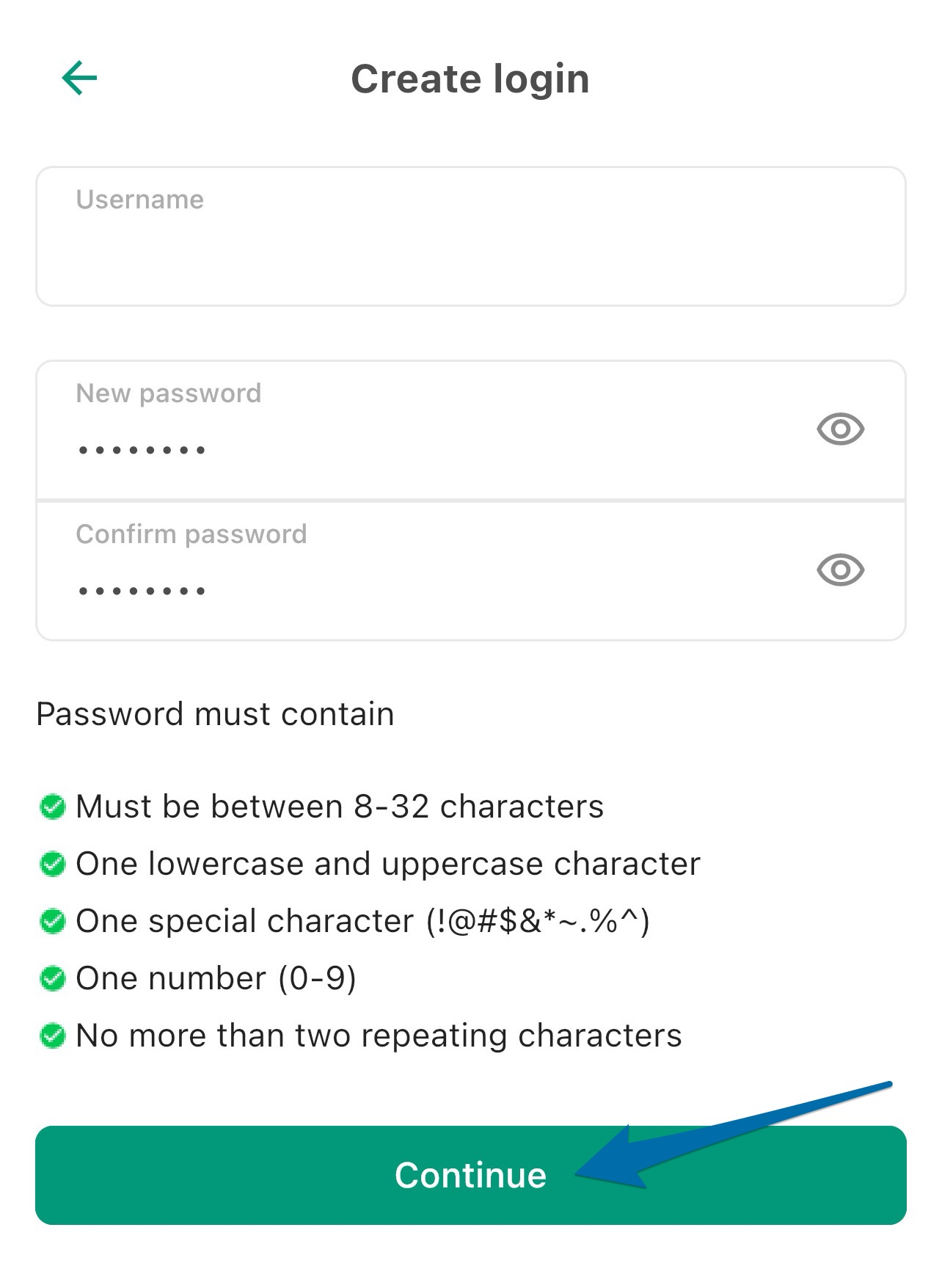 If you are joining as a Kid or Sponsored Adult, this completes your registration and you will receive the pop-up message below and will be able to log in to your account.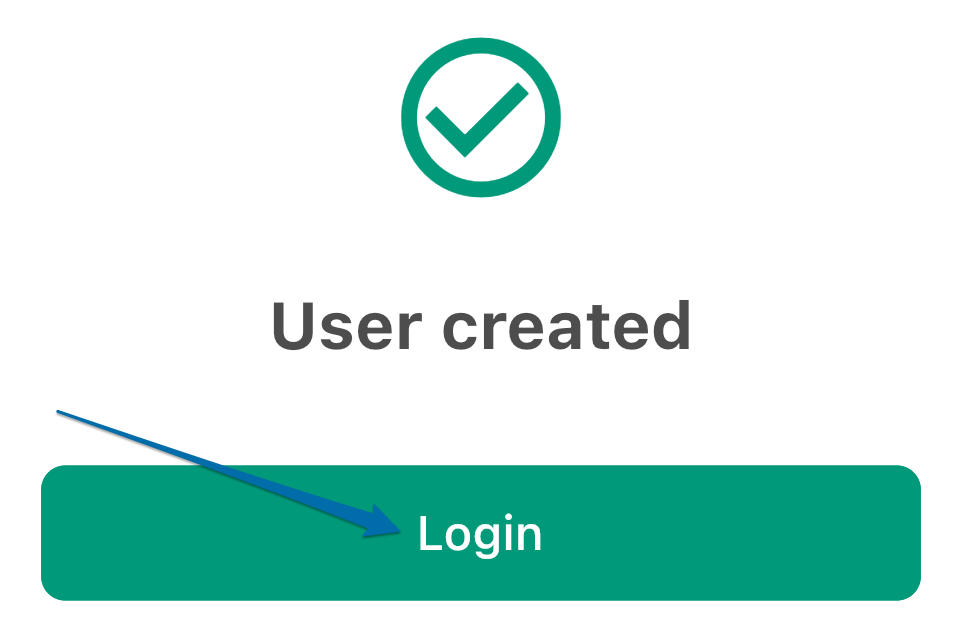 If you are joining as a Parent/Coordinator, tapping Continue will bring you to step 5 to verify your identity.
5. Enter the requested information > Agree to the Terms and Conditions > Tap Open Account